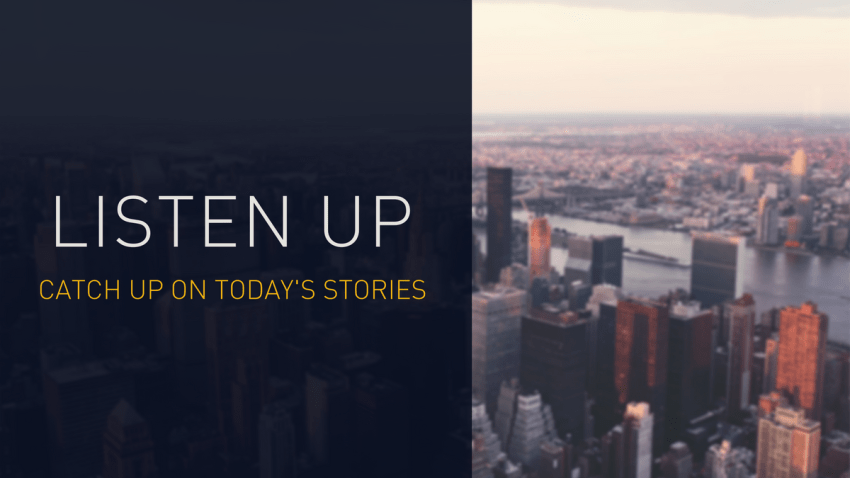 What to Know
New video shows the start of an intense brawl between members of the far-right group known as the Proud Boys and demonstrators
Fallout over the viral video of a white woman calling 911 on a black boy at a Brooklyn bodega has continued
New video released by Lyft showed footage of Chance the Rapper going undercover as a driver in the city, much to the surprise of riders
Tuesday, Oct. 16, 2018
Happy Tuesday! Fall is here. Grab a sweater because it will be chilly today as highs will only reach the 50s. As always, get the latest forecast at nbcnewyork.com/weather.
1. Video Allegedly Shows Brawl Between Hate Group, Protesters
New video released by the NYPD shows the start of an intense Friday brawl between members of the far-right group known as the Proud Boys and demonstrators protesting a speaking arrangement of the group's founder.
The two groups squared off on 82nd Street when a person with a mask seen on the left of the video —believed to be an alleged anti-fascist activist — throws a bottle. Suddenly, people on the right, believed to be alleged supporters of the right-wing Proud Boys Group rush in throwing punches.
Both sides end up throwing fists and kicks with many falling onto the sidewalk.
Read more here.
2. Boy, Mom Speak Amid Outrage at 'Cornerstore Caroline'
Fallout over the viral video of a white woman calling 911 on a black boy at a Brooklyn bodega continued Monday, with officials and neighbors gathering to show support for the boy and to call for an investigation into the woman's actions.
Teresa Klein has apologized for accusing the 9-year-old boy of "sexually assaulting" her inside Sahari Deli Market in Flatbush last Wednesday. Surveillance video from inside the store showed the boy never touched the woman at all, and that his backpack may instead have brushed against her backside while he was walking past with his mother and younger sister.
But outrage continues to flare in Flatbush, and Klein's apology falls flat for many who say the incident highlights race issues in the neighborhood and around the country. Video capturing the cries of the frightened boy and his sister as Klein threatened to call cops especially struck a nerve.
Read more here.
3. Chance the Rapper Goes Undercover as Lyft Driver in Chicago
It was a "chance" ride that left some Chicagoans stunned.
New video released by Lyft Monday showed footage of Chance the Rapper going undercover as a driver in the city, much to the surprise of the unsuspecting riders he picked up.
The "Undercover Lyft" episode shows Chance picking up riders and talking to them about music and the importance of giving back, all while dropping subtle hints at his real identity.
Read more here.
For the latest entertainment news and things to do, tune in to New York Live, Monday through Friday at 11:30 a.m. on NBC 4 New York.