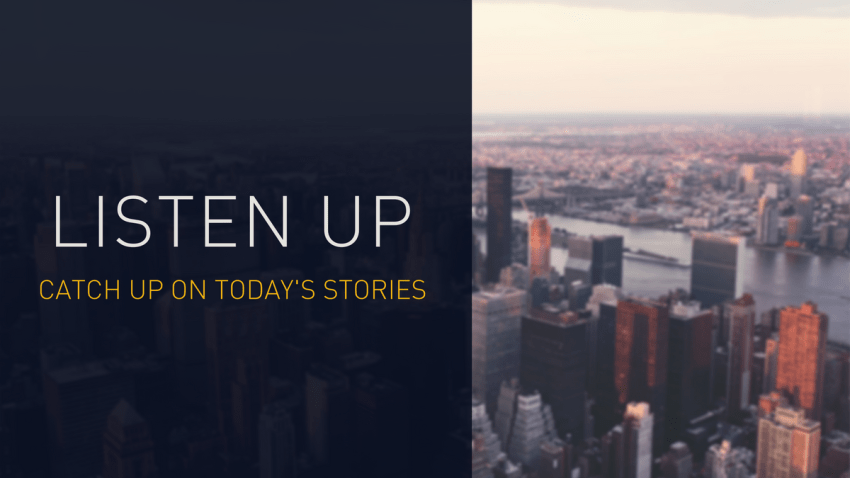 Tuesday, June 19, 2018
Congrats, you've made it past Monday and into Tuesday! It will be another scorcher today, but it won't be as humid as yesterday, making it feel less hot. We will see highs in the upper 80s. As always, get the latest forecast at nbcnewyork.com/weather.
1. Children Kept in Cages With Foil Sheets in Border Patrol Facility
Outrage over the Trump administration's "zero tolerance" immigration policy is reaching a boiling point.
This week, we got a firsthand look inside one of the facilities along the U.S.-Mexico border where families are taken before being separated.
The federal government is caring for nearly 12,000 minors, including about 2,000 who were separated from their parents. President Trump, meanwhile, is pushing back on critics of the policy.
Melania Trump and several former first ladies have spoken out on the situation. Laura Bush even called it "immoral."
Read more here.
2. Uber Wants to Use AI to Tell if Passengers Are Drunk
A robot could mess up your next Uber ride home from a night out on the town.
The ride-share app recently filed a patent for an AI system that would track your typing patterns to tell if you're drunk.
If you're too sloppy, the system could decline your request for a ride home.
Read more here.
3. Bill Aims to Bring the 'Anthony Bourdain Food Trail' to New Jersey
Anthony Bourdain could be getting a pretty unique honor in his home state of New Jersey.
A lawmaker there is pushing to create the "Anthony Bourdain Food Trail." It would include 10 restaurants he visited in a 2015 episode of "Parts Unknown."
The late chef grew up in Leonia and spent summers at the Jersey Shore before rising up to the top of the culinary world. He died earlier this month.
Read more here.
For the latest entertainment news and things to do, tune in to New York Live, Monday through Friday at 11:30 a.m. on NBC 4 New York.