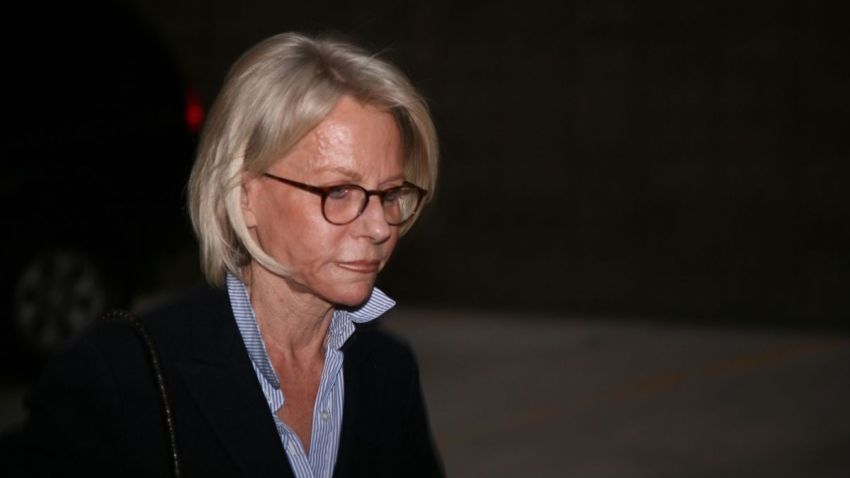 Now it's Ruth Madoff's turn to lose her shirt.
The wife of notorious Ponzi schemer Bernard Madoff has yet to be accused of a crime. But that didn't stop a federal judge from stripping away most of her possessions as part of a settlement with the Madoffs on Friday.
On the chopping block are $80 million in Ruth's assets that include much more than than the family's $7.5 million East Side penthouse, according to court documents.
Ruth could literally lose the shirt on her back and the comforter on her bed as part of a list of must-sell items that includes "all salable apparel, accessories, footwear, leather goods and luggage."
Also on the list: Two Mercedes Benz luxury cars, Bernie's 35 sets of watches and cufflinks, and one $12,500 black dyed and sheared women's mink coat bought from J. Mendel salon at Bergdorf Goodman.
That's too bad.
The 68-year-old already suffers the daily indignity of grey streaks because her stylist won't treat her, and has been reduced to riding the subway like an ordinary New Yorker.
At least she'll get to keep $2.5 million in cash from the settlement, according to WSJ.com.
She may want to use some of that money to buy back a few of these items on the Fed's list:
From the family's East Side Penthouse:
All furniture, clocks, lamps, lighting fixtures and wall sconces = $1.75 million
All musical instruments, including one Steinway piano = $39,000
All floor and window coverings = $382,000
All tableware and service pieces, including silverware and plate = $41,580; chinaware and glassware = $16,910
All paintings, prints, professional photographs and sculptures = $1.6 million
All linens and bedding = $18,000
All electronics and appliances
All decorative objects = $160,870
From Ruth's $11 million Palm Beach, Florida home:
All furniture = $1.175 million
All floor and wall coverings = $107,510
All tableware and serving pieces = $8,505; chinaware and glassware = $16,664
All paintings, prints, professional photographs, sculpture and artwork = $858,150
All decorative objects = $248,158
All electronics and appliances
Four boats, One 1999 Mercedes Benz CLK Class, One 2004 Volkswagen Toureg, One 2001 Mercedes Benz E Class, One 2006 dark grey Peugeot 206
Any and all of Ruth's jewelery = $2.62 million
One Russian sable fur three-quarter length coat, appraised at $36,000
*Dollar amounts often referred to as "insured replacement value" in court document