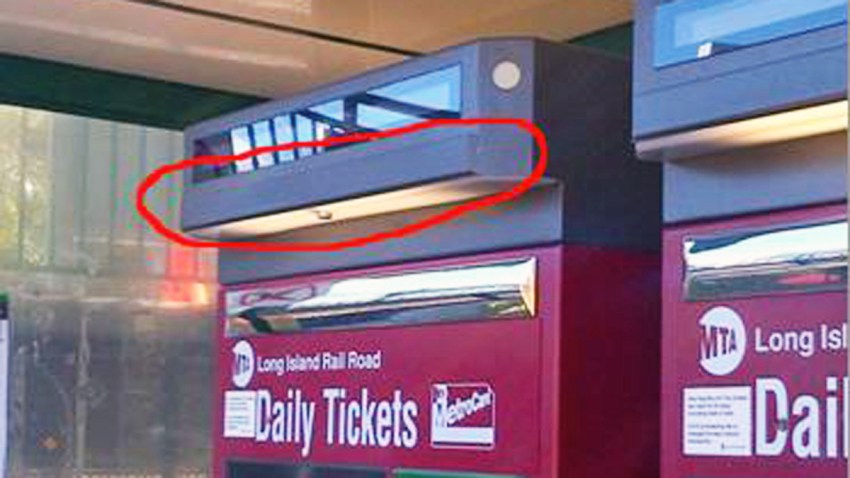 Four people have been arrested and charged with stealing the financial data of LIRR and Metro-North customers by placing bank card "skimming" devices and hidden cameras near ticket vending machines, authorities said.

According to officials from the MTA and the Nassau County District Attorney's Office, the full extent of theft is still being investigated, though so far one bank has reported thousands of dollars in losses on more than 50 accounts.

"Ticket vending machines are a source of convenience for thousands of people who take the railroad every single day, but unfortunately those machines have become a source of convenience and opportunity for a crew of brazen thieves targeting commuters," said Nassau County District Attorney Kathleen Rice.

Officials said the suspects placed the devices and cameras at stations on Long Island, in Queens, and in Westchester County, stealing customers' PINs and other financial information.

Pinhole cameras were hidden inside black metal strips and mounted above the machine's keypad for entering codes. Plastic skimmers were also placed over bank card slots to capture information from their magnetic stripes.
Nine devices were found installed at the Sea Cliff, Bayside, Great Neck, Merillon Avenue, and Greenvale LIRR stations and three were found at the Chappaqua Metro-North station, authorities said.

Evidence seized from the suspects included thousands of debit and credit card numbers, many of which authorities believe came from the compromised ticket vending machines.

The suspects were arrested in Queens earlier this week and if convicted could face seven years in prison.

"While we are grateful to the MTA Police for their quick work on this case, we must advise customers to be extra vigilant when using their credit or debit cards." said LIRR President Helena E. Williams. "LIRR crews are also on alert, checking to make sure our ticket vending machines are safe to use."