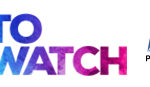 From Lindsey Vonn's bid for Alpine history to figure skating's "Cinderella story," a tale of bobsled redemption and lots of ice hockey, there should be no shortage of must-see action on Day 11 of the 2018 Pyeongchang Olympics.
Without further ado, here are our four to watch on Day 11 (covering the action late Tuesday through early Wednesday on the East Coast):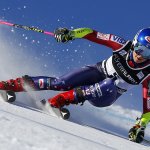 1. Italy's Goggia Wins Gold, Vonn Takes Bronze in Women's Downhill
[NY ONLY SUB PHOTO SERVICE] Lindsey's Odd Eggs, Chloe's Chocolate Pancakes and More Favorite Foods of Team USA
Italy's Sofia Goggia held off a strong field to win gold in the women's downhill, while Team USA's Lindsey Vonn took bronze, finishing 0.47 seconds behind her rival.
"I gave it my best shot," Vonn said through tears after the race. "And I'm so proud to have competed with so many amazing girls."
Ragnhild Mowinckel of Norway won silver, finishing 0.09 seconds behind Goggia.
Vonn's bronze-medal finish makes history: At 33, she is the oldest female medalist in Alpine skiing at the Winter Games. She will ski again in the combined on Thursday (Wednesday night in the U.S.), going up against teammate Mikaela Shiffrin, who won gold in these Games in the giant slalom.
Team USA's Alice McKennis finished fifth, Breezy Johnson finished seventh and Laurenne Ross finished 15th.
Must-See: Vonn says 'no regrets' about likely final downhill run; Little fan waves at Lindsey Vonn on TV, Vonn waves back

MORE: My body can't take another 4 years, Vonn says; It's 'all or nothing' in Olympic downhill final, Vonn says; Sofia Goggia clocks faster time than rival Lindsey Vonn

2. Russian Skaters Deliver in Women's Short Program
[NATL] Fashion Watch: Best (and Worst) Figure Skating Outfits of Pyeongchang
Women's figure skating at the Pyeongchang Olympics was billed as a showdown between Olympic Athletes from Russia Evgenia Medvedeva and Alina Zagitova, and they delivered Wednesday at Gangneung Ice Arena.
Zagitova set a new short program record with her score of 82.92 to slide into first place, ahead of Medvedeva by 1.31 points. If the 15-year-old Zagitova holds on to the top spot through Friday's free skate, she would become the second youngest women's figure skating gold medalist behind Tara Lipinski, the 1998 Olympic champion.
Canada's Kaetlyn Osmond was in third place after the short program with 78.87 points.
All three Americans to skate in the short program planned to open their routine with triple jumps, and all three stumbled. Bradie Tennell and Mirai Nagasu each fell all the way to the ice — Tennell on a triple lutz to triple toeloop combination, and Nagasu on a her trademark triple axel — while teammate Karen Chen placed a hand on the ice to brace herself coming out of a triple lutz.
Must-See: How Bradie Tennell became the 'Cinderella story' of the Olympics
MORE: Mirai Nagasu lands a historic triple axel; Zagitova breaks record to lead short program
3. U.S. Women Clinch Silver in Bobsled With Elana Meyers Taylor, NJ's 'Blonde Dragon' Finishes Fifth
9 Fast Facts About Jamie Greubel Poser: The 'Blonde Dragon' of Bobsled
U.S. bobsled pilot Elana Meyers Taylor found herself in the same position she was in four years ago in Sochi — not quite clinching the gold medal.
Taylor and her brakeman Lauren Gibbs just barely trailed the German sled piloted by Mariama Jamanka throughout the women's two-man competition. Jamanka beat out the top U.S. team for the gold medal with consistently quick runs. Meyers Taylor and Gibbs won silver, and Canada came in third for bronze.
Also competing for the U.S. was the sled of Jamie Greubel Poser and Aja Evans. They finished Run 3 in fourth, just 0.05 seconds out of third with one run remaining. But with a strong performance in the final round from Canada, Greubel Poser's sled was bumped out of medal contention.
This would have been Team USA's first gold since Jill Bakken and Vonetta Flowers won gold in 2002, when the event made its Olympic debut.
Must-See: Jamie Greubel Poser fights the wall for bronze in Sochi

MORE: Meyers Taylor sled races to track record in Run 3; Greubel Poser sled in medal contention after Run 3; Elana Meyers Taylor sets bobsled track record; Alina Zagitova breaks record to lead short program
4. Czechs Use Shootout to Eliminate USA in Hockey Quarterfinals
New York, Meet Your 2018 Winter Olympic Athletes
Pavel Francouz stopped all five shooters and Petr Kouka scored the shootout winner as the Czech Republic eliminated the United States with a 3-2 victory in the quarterfinals.

Jan Kovar and Tomas Kundratek scored in regulation for the Czech Republic, which was fresher after winning its group and getting a bye into the quarterfinals. The U.S. looked fatigued after facing Slovakia in the qualification round and was outshot 29-20.

U.S. goaltender Ryan Zapolski allowed three goals on 29 shots and one in the shotoout, while Francouz stopped 18 in regulation and overtime.

Czech Republic will move onto the semifinal match on Feb. 22.
Must-See: U.S. men's hockey team fueled by youth, unknowns
MORE: Watch the full shootout between the USA and Czech Republic; Jim Slater's shorthanded goal levels the score
[NATL-NBCO-GalleryFeed] US Olympic Athletes: If I Were a Superhero My Power Would Be...