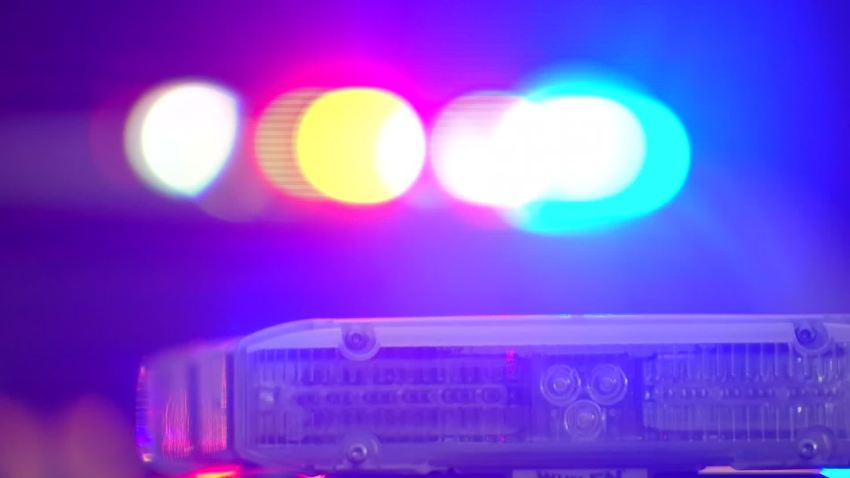 Police shot a suspect in the face while he was behind the wheel of a car, trying to ram officers serving an arrest warrant in Linden, N.J., authorities said.
Officers were serving the warrant at the Bendict Motel at 401 West Edgar Road at about 4:45 p.m. when the unidentified suspect apparently spotted the cops and tried to flee in his vehicle, police said.
The suspect drove straight toward the officers and rolled over one of their feet.
A witness who did not want to give his name told NBC 4 New York: "He rammed into one of the cops on the side, and the cop said, 'Don't you do that! Don't you do that!' And he did, he hit him on the side."
At that point, police began shooting inside the vehicle, and the suspect was struck in the face.
Still, the man continued on in the car, driving down Route 1/9 for three-quarters of a mile before he got caught in a busy intersection where vehicles were lined up at a red light, police said.
He tried to force his way between the vehicles to get past the intersection, smashing and sideswiping 15 in the process, according to authorities. He hit so many cars that he lost control, and police managed to catch up with him.
He remained conscious in the car as police caught up with him. The suspect was taken to the hospital.
One occupant of the cars at the intersection was injured, not seriously.
The investigation is ongoing.