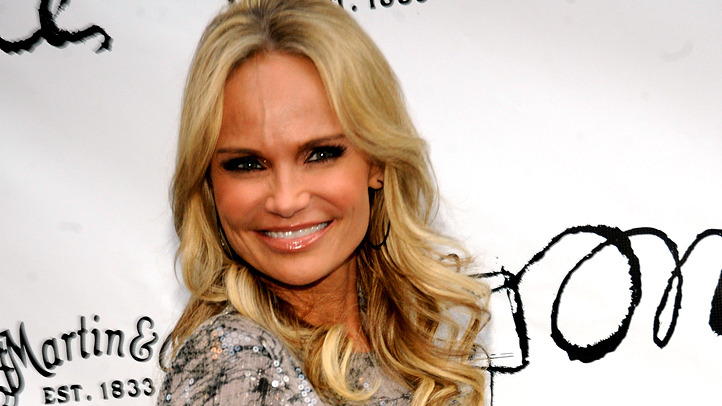 Actress Kristin Chenoweth is out of the hospital after being injured on the set of the CBS drama "The Good Wife."

Her publicist, Jill Fritzo, said Thursday that Chenoweth was home recovering after being hit on the head by a piece of set equipment that fell in a gust of wind on Wednesday.

After being treated by medics on the scene, the 43-year-old actress was taken to a hospital by ambulance.

Fritzo said Chenoweth "thanks everyone for their prayers and good wishes."
Photos from TMZ.com show Chenoweth on a stretcher as "The Good Wife" co-star Josh Charles stands nearby with his hand over his mouth.
Chenoweth, 43, won a Tony Award for her role in Broadway's "You're a Good Man, Charlie Brown" and an Emmy Award for her work on "Pushing Daisies." She has a recurring role on "The Good Wife" in the upcoming season.
Photos below exclusively from TMZ.com, republished with permission:
Get the latest from NBC 4 New York anytime, anywhere. Follow us on Twitter, Facebook and Google+. Get our apps here and sign up for email newsletters here. Get breaking news delivered right to your phone -- just text NYBREAKING to 639710. For more info, text HELP. To end, text STOP. Message and data rates may apply.

Copyright AP - Associated Press