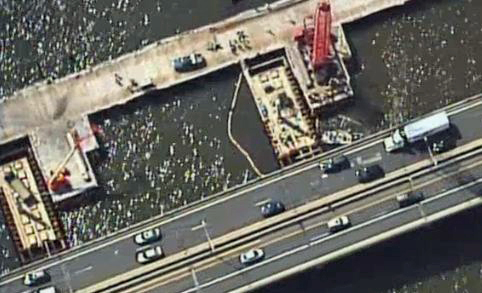 Police say the driver of a dump truck is in critical condition after his vehicle went off the Great Egg Harbor Bay Bridge into the water on the Jersey Shore.
New Jersey State Police identified the driver Saturday as 50-year-old Theodore Parillo of Tuckerton, N.J.
Parillo was on the Garden State Parkway Friday afternoon when he lost control of his vehicle, hit a divider and went into the bay on the south side of the bridge in Upper Township, police said. He was transported to the Atlantic City Trauma Center.