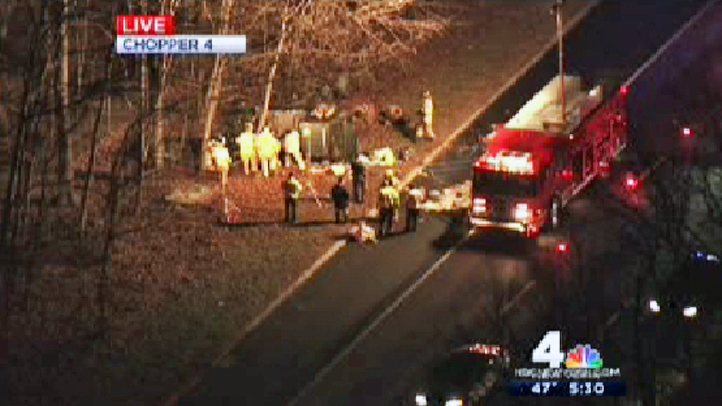 There's an hours-long traffic delay on I-78 in New Jersey after an accident in Bernardsville Tuesday afternoon.
An SUV was traveling on the highway when it left the road and struck a tree at about 3 p.m., turning over. A female was pinned underneath for about two and a half hours before she was extricated at about 5:30 p.m.
Two lanes are closed, and two lanes are getting by, resulting in about 10 miles of bumper-to-bumper traffic from around exit 43 in Berkeley Heights all the way out through Somerset County.