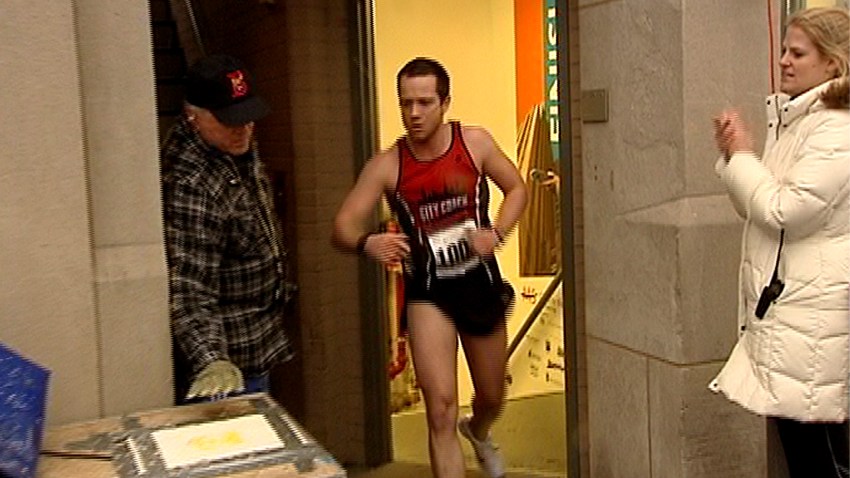 It was a race to the top of Rockefeller Center for hundreds of New Yorkers raising money for MS.

About 500 people climbed 66 flights of stairs to 30 Rockefeller Plaza's historic observation deck in midtown Manhattan on Sunday morning. The event raised $240,000 for multiple sclerosis.

Fastest to the top was 23-year-old Joseph Devleming, in 8 minutes, 58.2 seconds. Forty-one-year-old Heidi Oxley was the fastest woman, climbing to the top in 12 minutes, 31.5 seconds.
The oldest competitor was 74-year-old Martin Pinzon of Brooklyn, who took just over 17 minutes to get to the top.
The event kicked off MS Awareness Week, which begins Monday.
Copyright AP - Associated Press