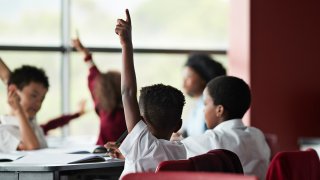 Millions of parents across America are suddenly finding out it's really hard to be a teacher.
With schools effectively shuttered throughout the tri-state and social distancing rules getting stricter by the day, parents are suddenly finding they will need to occupy their kids for weeks or longer. And while school districts are offering distance learning plans, every parent knows there are more hours in the day than schoolwork to fill them.
So many are turning to free online resources, be they academic or entertaining, to try and pass the time. Here's a selection of what's on offer (scroll down for activities for pre-schoolers):
THE SMITHSONIAN
---
ROCK AND ROLL HALL OF FAME
---
MUSEUM OF JEWISH HERITAGE
---
THE FIELD MUSEUM (Giant Chicago-based natural history museum)
LESSON PLANS
Free resources aside, many parents are struggling to figure out how to break up the day most efficiently. Some have taken to posting their own "lesson plans" as a helpful guide for others, like the below: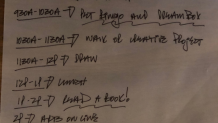 ---
---
FOR PRE-SCHOOLERS
A number of websites have online resources specially geared to Pre-K kids, while more activities for kids stuck home have sprung up online.
Meanwhile New York artist Allie Olson started the daily online show Allieville for children age 2 - 6 to make art with her after she lost her restaurant job amid the COVID-19 outbreak.
She said recognized parents and kids would need help while being stuck at home during this time. "Kids see and feel the stress their parents are going through and parents want to provide healthy resources for their kids. Hopefully this artistic show will help both come together and add a bit of joy and light to their day."
---
If you are a museum or educational institution offering free online resources for kids, a kids' entertainment provider offering free online programs or if you have a lesson plan you've created that's working well for you, please drop a note to tips@nbcnewyork.com and share with us for possible inclusion here!
Copyright NBC New York