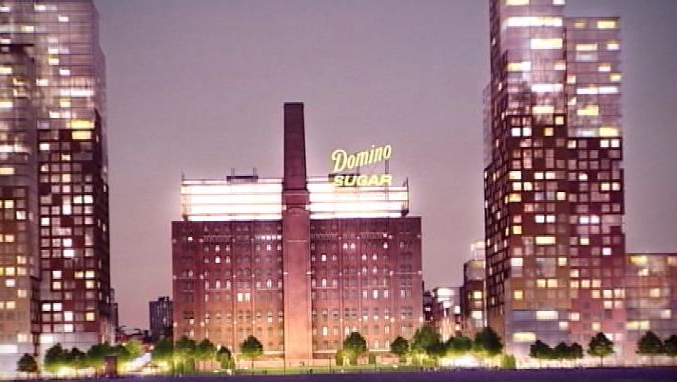 Brooklyn's landmark Domino Sugar refinery site may soon have some new neighbors.
A plan to bring thousands of apartments, in addition to retail, commercial and community space along the waterfront in Williamsburg is moving forward.
Brooklyn Borough President Marty Markowitz has expressed his support for an estimated $1.5 billion dollar development, which keeps the famed "Domino" sign and adds four new residential buildings standing 30-40 stories tall.
Markowitz wants the developer to commit to providing affordable housing, a supermarket, a school and public transit improvements, according to Crain's New York Business.
But not everyone is thrilled with the prospect. Brooklyn's Community Board 1 has been outspoken against the project's impact on the neighborhood.
The plan now goes the City Planning Commission and the public gets a chance to weigh in during a hearing set for April 28.
A final decision will be made by the City Council sometime this summer.