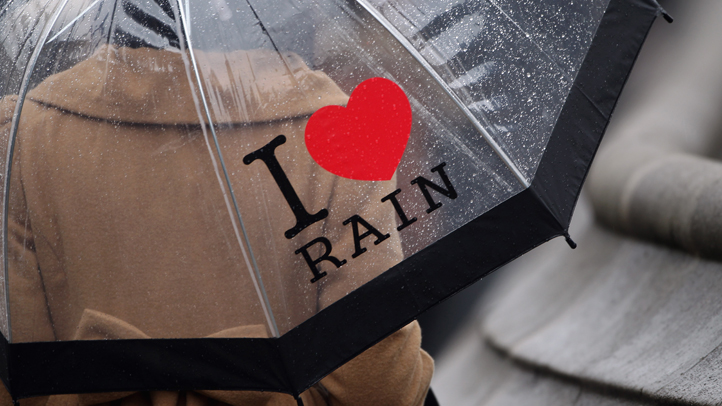 Hot and humid conditions continued Sunday across the tri-state area, with heavy rainfall likely overnight.
A flash flood watch was issued for parts of New York State until 6 a.m. Monday Flood advisories were in place for northeast New Jersey, New York City and lower Westchester County through midnight.
High clouds thickened and lower Sunday afternoon as a warm front approached from the west. Temperatures were similar to Saturday's, with highs in the low to mid 80s.

Heavy rainfall will likely come down at times overnight into Monday morning, with the possibility of some of the storms containing damaging winds, especially north and west of New York City.
Showers and thunderstorms will likely lead to ponding on area roadways with upwards of an inch of rainfall by the time the rain tapers off from west to east Monday afternoon.
Scattered thunderstorms are also possible Tuesday.
Here are your forecasts through the week:

TODAY: Partly sunny and warm. Showers and storms late. Locally heavy.
HIGH: 82

TONIGHT: Showers and thunderstorms.
LOW: 68

TOMORROW: Mostly cloudy and muggy with showers a t-storms possible.
HIGH: 78

TUESDAY: Hot and humid with Scattered thunderstorms.
HIGH: 85

WEDNESDAY: Partly cloudy.
HIGH: 82

THURSDAY: Partly cloudy with a t-storm chance.
HIGH: 77

FRIDAY: Partly to mostly sunny.
HIGH: 84

SATURDAY: Isolated storms.
HIGH: 84