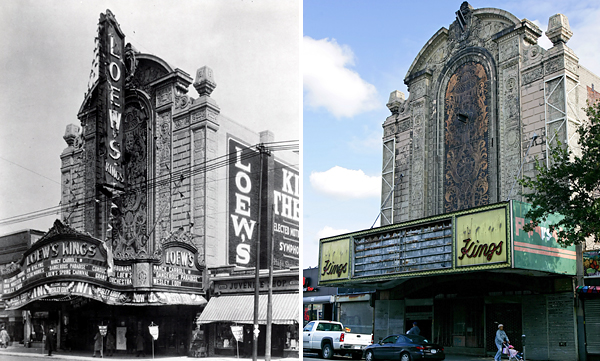 A bit of regality is coming back to Brooklyn, thanks to some Texans.
A Lone Star-state developer is planning a $70 million renovation to revive a once-elegant Brooklyn theater.
New York City has selected Houston-based ACE Theatrical Group to restore and operate the Loew's Kings Theater, which opened in Flatbush in 1929.
The plan is to present live performances there. The 68,000-square-foot venue once held 3,676 seats and featured vaudeville acts and a pipe organ. It showed movies until 1977.
That's when the city seized the building at 1027 Flatbush Avenue in lieu of back taxes.
Years of neglect have left their mark, but amid the decay, there are glimpses of glamour — including crystal chandeliers in the lobby.
The president of the city's Economic Development Corporation, Seth W. Pinsky, says the space could reopen as soon as 2014.
An EDC spokesman told NBCNewYork that construction isn't expected to start for 2.5 years and the city will kick in about $50 million to the project.
ACE's previous restoration projects include the Boston Opera House.

Copyright AP - Associated Press