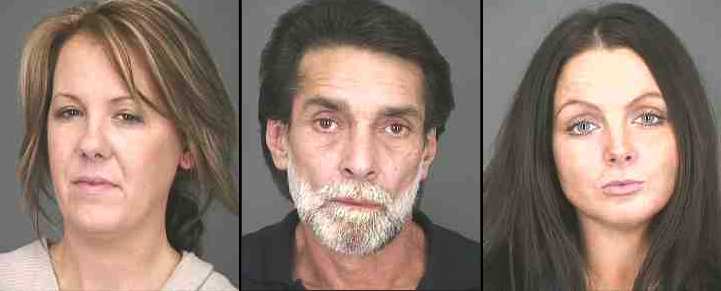 A "high-end" prostitution ring has been busted in Westchester, the result of a two-year long undercover operation, officials announced Thursday.
The ring charged rates that started at $600 and increased to $2,000 with multiple hours available, according to Westchester County District Attorney Janet DiFiore.
Kenneth Fuina, 59, and Shawana Smith, 37, both of White Plains, were charged with one felony count of promoting prostitution in the third degree each.
Genevieve Margaret Peattie, 28, of Forest Hills, Queens, was charged with one count of prostitution, a misdemeanor, officials said.
Prosecutors allege that since at least May, 2007, Fuina and Smith operated an "up-scale prostitution business" which they ran out of their homes in White Plains.
They recruited nearly three dozen women and sent them on calls to several Westchester hotels, investigators said.
Officials said the ring advertised their services in various media, including their own website: www.discreetcompanions.moonfruit.com, which used the following to entice clients:
"We are a [sic] exclusive New York City/Westchester County based incall/outcall escort agency catering to the upscale gentlemen with a taste for the very best. Our companions are chosen based on style, sophistication. Our current and future clientele are affluent gentlemen of taste and refinement who require sophisticated and classy ladies."
The ad notes that the woman are committed to "the development of long-term relationships and the full GFE [Girl Friend Experience] experience."
Fuina, Smith and Peattie were arraigned in White Plains City Court, where bail was set at $100,000 cash or bond for Fuina and Smith, while Peattie was released on her own recognizance.
Fuina and Smith face a maximum of two and one third to seven years in state prison. Peattie faces a maximum of ninety days in the County Jail.