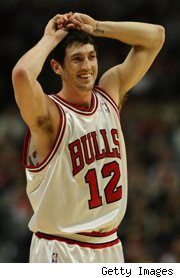 Authorities have released a sketch of the stranger believed to have attacked a 19-year-old woman in Chinatown after yelling anti-Muslim insults and spitting at her earlier this month.
The woman suffered a broken jaw in the attack July 11 on Eldridge Street, authorities have said.
Police say the suspect, a stranger, walked up to the woman on East Broadway and started arguing with her; he made anti-Muslim statements, then started to spit on her and punch her in the face.
The man eventually started walking off on Eldridge Street, all the while glaring back in the direction where he had attacked the woman, police said.
The NYPD's hate crime unit is investigating.
Anyone with information is asked to call the Crime Stoppers hotline at 1-800-577-TIPS.