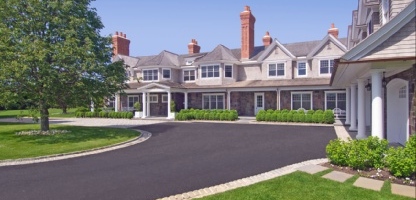 $35,000 per night.
That's what someone has agreed to pay for the privilege of sleeping in the Hamptons.
The Corcoran Group isn't revealing who shelled out all that cash. But they are confirming that someone has inked a $500,000, two-week deal for a Bridgehampton estate -- the most anyone has ever paid for a Hamptons rental.
According to Newsday.com, a person close to the deal says the renter is "no one famous nor a company looking to do a big event, just a family willing to fork over $500,000 for their two-week stay."
"The Hamptons market has really bounced back," Corcoran President and CEO Pamela Liebman told the Wall Street Journal.
Apparently.
The so-called "Sandcastle" estate sit on 11.5 acres, and features a nine bedroom home that includes a theater, bowling alley, skateboard half-pipe, tennis, squash and racquetball courts, pool, guest house… and so on.
And just in case the renter feels like parting with even more of his/her/their moolah -- the estate is listed for sale at $49.5 million.
Sounds like a bargain.