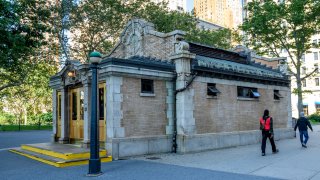 Police are looking for four women they say stabbed a 14-year-old girl in her thigh with a kitchen knife and pepper-sprayed a 20-year-old woman after an argument in Lower Manhattan over the weekend, authorities say.
According to the NYPD, the teenager and 20-year-old were by Bowling Green Park, near State and Bridge streets, around 9:40 p.m. Saturday when they encountered the four suspects. It's not clear what they argued about, but cops say one of the four suspects pepper-sprayed the 20-year-old while another stabbed the teenager.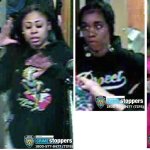 The suspects then fled the scene, running into the Bowling Green subway station. Police released surveillance images of them from that location (above).
The 14-year-old was taken to a hospital for treatment and is expected to be OK, while the 20-year-old victim refused medical attention at the scene, police said.
Anyone with information on the attack is asked to call Crime Stoppers at 1-800-577-TIPS.
Copyright NBC New York