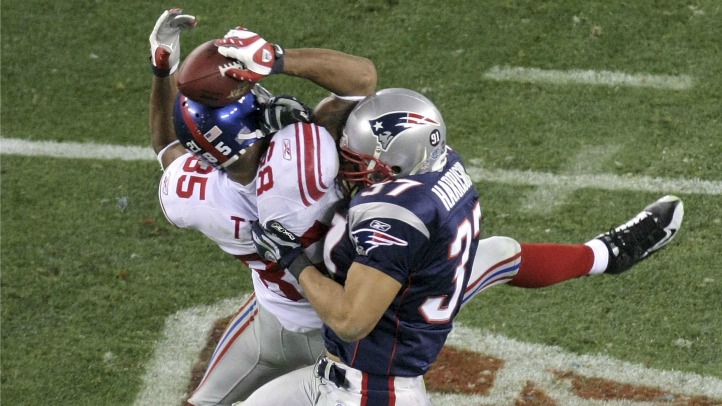 New York Gov. Andrew Cuomo and Massachusetts Gov. Deval Patrick made a tasty wager over which of their teams will win Super Bowl 46 on Sunday.
The big game features the New York Giants and the New England Patriots in a highly anticipated rematch between the franchises.

The Giants beat the Pats four years ago and Cuomo is betting some delicious treats they'll do so again.
If the Giants win, Patrick will send Cuomo:
46 Centerville Pies from "The Pie Ladies" in Centerville
Legal Sea Foods clam chowder
46 cases of Food Should Taste Good chips in Needham Heights
If the Patriots win, Cuomo will send Patrick:
46 dozen bagels from Ess-a-Bagel in Manhattan
46 cheesecakes from Junior's in Brooklyn
46 cases of one of New York-made Greek yogurt
Both governors have pledged to donate their prospective winnings to a local food bank. Cuomo said he looks forward to seeing his go to a New York one.
"We all know what happened the last time the Giants and Patriots squared off in the Super Bowl, and there is no reason to believe the outcome will be any different this year," Cuomo said in a statement.
Super Bowl XLVI will be played on Sunday, Feb. 5 at 6:30 p.m. EST. It airs on Channel 4.