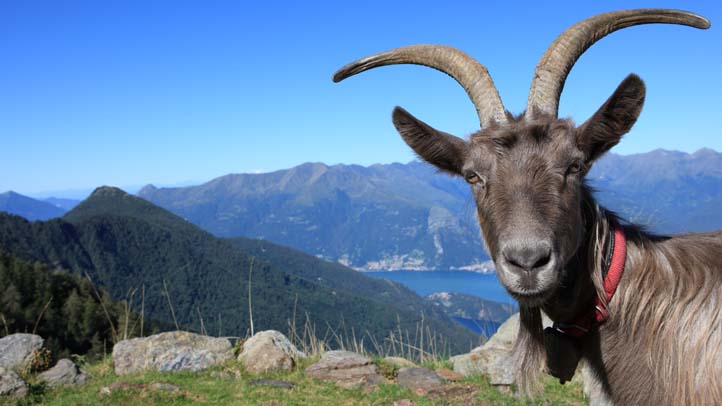 The city Parks Department has 20 new weapons in its battle against a weed that's choking the Staten Island shoreline.

Mozart, Beethoven, Haydyn and Van Goat are among the floppy-eared foes of the invasive weed called phragmites. Goats are known for having a voracious yet indiscriminating appetite, which makes them ideal for the cleanup job.

The goat mowing is clearing the way for wetlands restoration, according to The New York Times.

It's part of the development of Freshkills Park, which will be the largest park developed in the city in more than a century. It won't officially open for two or three years.

The city is leasing the goats for six weeks from a farmer in Rhinebeck.
Get the latest from NBC 4 New York anytime, anywhere. Follow us on Twitter, Facebook and Google+. Get our apps here and sign up for email newsletters here. Get breaking news delivered right to your phone -- just text NYBREAKING to 639710. For more info, text HELP. To end, text STOP. Message and data rates may apply.

Copyright AP - Associated Press