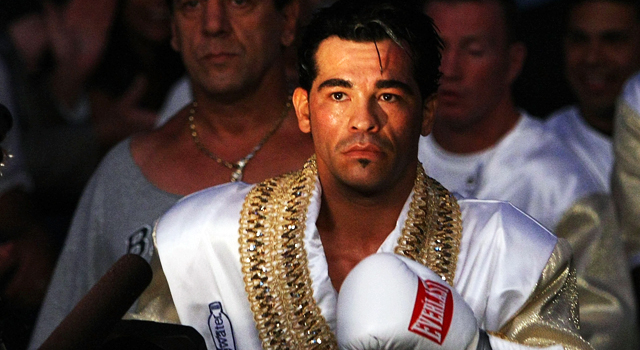 A Brazilian police investigation has determined that the death of boxer Arturo Gatti was a suicide and a court has ordered the release of his wife, who was once suspected of killing him.

Lead investigator Paulo Alberes told The Associated Press on Thursday their investigation concluded that Gatti killed himself on July 11 in a seaside resort in northeastern Brazil. He offered no other details, but said he would hold a press conference later in the day.

Just one day after Gatti was found dead, police said they thought his Brazilian wife, Amanda Rodrigues, 23, had strangled him with her purse strap while he slept.

But police began to back off after a coroner's report said that Gatti may have killed himself.

State court judge Ildete Verissimo de Lima in the city of Recife ordered that Rodrigues be immediately released.

The judge wrote in the ruling that police informed the court that "the detention of the suspect was no longer needed" as the investigation "excludes the possibility of murder."

"The victim ... committed suicide by hanging," Lima's ruling read, referring to the police investigation findings.

Rodrigues lawyer, Celio Avelino, said she would walk out of jail Thursday afternoon.

Gatti was found dead in the apartment he was renting with Rodrigues in the seaside resort of Porto de Galinhas in Brazil's northeast.

The pair, who had a tumultuous marriage, had arrived there a few days before Gatti's death for a second honeymoon. The couple brought their 10-month-old son, who was unhurt and is in the care of Rodrigues' family in Brazil.

Gatti's family and friends in his adopted hometown of Montreal have been adamant that the boxer would not have killed himself.

"Nobody believes whatsoever that there's even a 1-percent chance of a suicide. He lived life to the fullest," Ivano Scarpa, a close Gatti family friend, said at the boxer's July 20 funeral service in Canada.

But Rodrigues, in a July 15 letter that she handed over to the AP from prison, said: "I'm innocent and I know that this will be proven in a few days."
Copyright AP - Associated Press