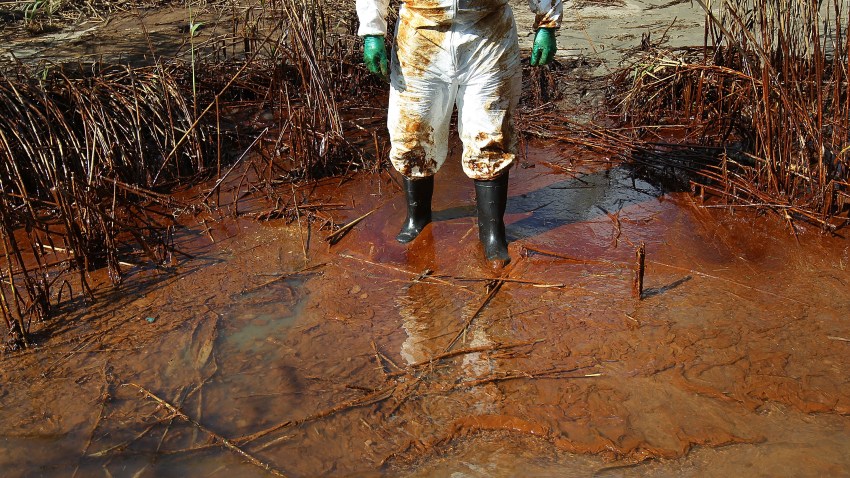 In an old paper mill dating back to the 1800s, nearly four dozen workers are laboring around-the-clock, seven days a week, to make a containment boom that is being shipped out the door to the Gulf of Mexico to help stem the massive BP oil spill.
They work for the Slickbar Company which, according to CEO Stephen Reilly, was the originator of oil boom exactly 50 years ago.
"Everyday we get calls " said Reilly about how busy his operation has become in the days following the Deepwater explosion on April 20th.
A tour of the cramped plant on a tributary of the Housatonic River found something else.
As much as the veteran workers and the new hires are earning overtime, and they admit they are, it is about much more than the money.
"Make me feel good that I contribute somethng, make me feel real good, that's why I'm trying to do my best," said Felix Gonzalez, a 34 year veteran of Slickbar, and a Group Leader on the floor.
And then there's Carlos Hernandez, 19, who just two months ago was living at home with his Mom, jobless and not sure what he would do.
Now he's part of a team effort.
And while Hernandez concedes the money is good, he quickly added--unprompted "At the end of the day we're saving life right now because the oil's really a crisis and it's killing a lot of animals.
Slickbar CEO Reilly said he has no idea how long this 'boom' in boom will go on but he sends a clear message that the earlier the leak on the ocean floor is plugged, and the oil is cleaned up, it will be just fine with him.
After three or four visits to the Gulf Coast since the explosion, Reilly said "The sensitive areas in the Gulf are beyond comprehension."
Follow Brian Thompson on Twitter @brian4NY