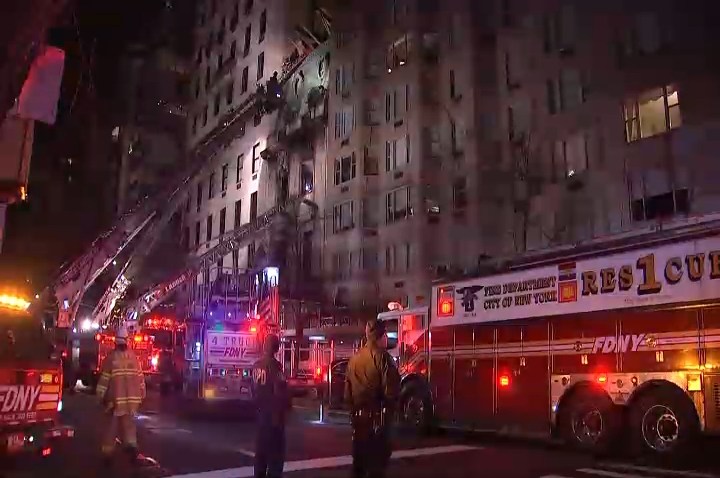 A fire broke out Sunday evening on the third floor of the Serbian Mission on the Upper East Side, firefighters said.
Three civilians and one firefighter suffered minor injuries in the blaze at 67th Street and Fifth Avenue, the FDNY said.
The fire was reported at 8:40 p.m. and it was under control about an hour later, firefighters said. More than 100 firefighters battled the two-alarm blaze.
The Beaux Art mansion built in 1905 was up for sale, with an asking price of $50 million.
It's a landmarked building, designed by the same architects who designed Manhattan's Grand Central Terminal.
Its features include grand staircases, painted ceilings and gilded molding. The floorplan includes a ballroom, a grand salon and multiple bedrooms.