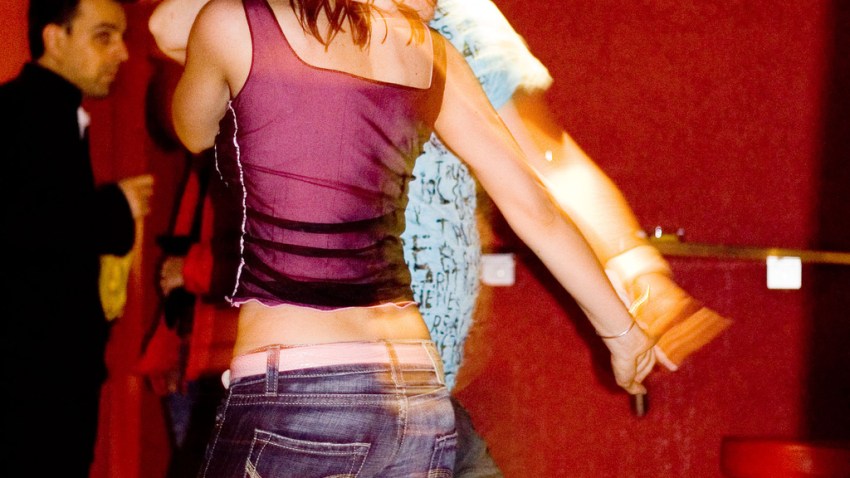 The spirit of salsa can be found in lots of places these days but most especially in East Harlem at the Santo Rico Dance School.

For fourteen years, that's where charismatic Tomas Guerrero has transformed countless New Yorkers from the gamut of professions. "We have all walks of life, all ethnicities..It's actually a lot of fun to see them develop into Latin dancers," Guerrero said.

It's so much fun that Tomas and his students are featured in an HBO documentary titled "El Espiritu de la Salsa", or "The Spirit of Salsa", which has its world premiere at the Tribeca Film Festival on April 22nd. It's the festival's drive-in feature which will be shown at the World Financial Center. The film features the music of Tito Puente, Hector Lavoe and Norah Jones.
In the film, Guerrero describes the changes he sees in his students. "When you see them develop and when you see them get really good. It's very gratifying", says Guerrero.
For two years, Luz Fontanez has been kicking up her heels at the school. She's a stay at home mom who brought her twelve-year old son into the act. "He asked me one day, well, how come you love salsa so much, mom? Because of your grandfather". explained Fontanez.
Guerrero's classes range from beginner lessons to performance-ready groups. Fontanez recalls her fear, and then her pride, after preparing for her first public performance. She has no intention of becoming a professional dancer. She says she simply enjoys the camaraderie she shares with her classmates, and points out an additional advantage is the weight she's lost! Classes cost twenty dollars each, and sessions run for twelve weeks. The courses sprinkle in some background and history of salsa music.
And it is possible to start with two left feet...and work your way up. Guerrero believes "anybody can do it. Put in a little work, a little dedication away for maybe an hour or two from your daily lives. Absolutely, you can do it."
You can catch "The Spirit of Salsa" at the Tribeca Film Festival tonight for FREE. Doors open at 6pm. The screening will begin at dusk, approximately 8:15pm. The documentary will debut on HBO in August.