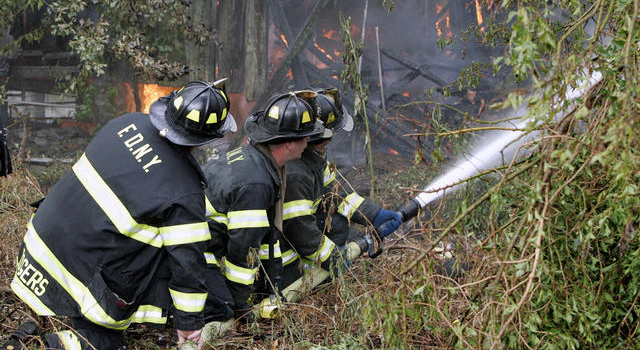 A federal judge has ruled that the largely white Fire Department of New York intentionally used racially discriminatory hiring practices for decades.

Brooklyn federal judge Nicholas Garaufis issued the ruling Wednesday.
In the decision, Judge Garaufis determined the city had excluded Blacks and Hispanics from the Fire Department for decades, since the 1960's, and called it "a persistent stain on the Fire Department's record."
Of the roughly 11,000 firefighters in the city, only about 3 percent are black and 6 percent are Hispanic, fire officials said.

In the New York Police Department, more than 16 percent are black and more than 25 percent are Hispanic.
The case, which found the FDNY examination was in violation of civil rights laws, was filed on behalf of the Vulcan Society, the fraternal organization of black firefighters in the FDNY by the Center for Constitutional Rights.

Last July, the same judge ruled that recruitment exams were biased against blacks and Hispanics. He said he must consider remedies to end the discrimination that occurred in written exams given to thousands of firefighter candidates from 1999 to 2007.

The ruling came after the U.S. Department of Justice joined the Vulcan Society, a fraternal order of black firefighters, in a lawsuit against the city and its fire department.