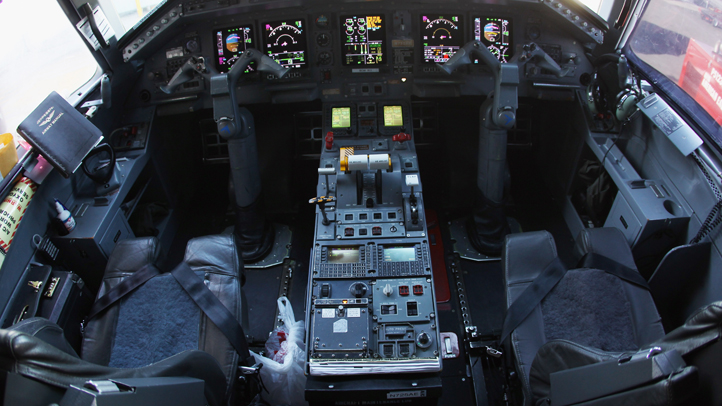 The FAA has announced new rules will soon require co-pilots to have more flight time before they can be commercial pilots.
The rules raise the requirement from 250 flying hours to 1,500. The FAA said the move announced Wednesday is part of efforts to improve safety measures after the crash of Colgan Air 3407, which took off from Newark Airport and crashed in Buffalo in 2009.
Pilot inexperience and fatigue were cited as a factor in that crash.
Co-pilots, also known as first officers, would be required to have an aircraft type rating, which means they would have to be qualified to fly a certain aircraft.
"The rule gives first officers a stronger foundation of aeronautical knowledge and experience before they fly for an air carrier," FAA Administrator Michael Huerta said in a statement.
Karen Eckhert, whose sister Beverly, a 9/11 widow, was among the 49 passengers killed in the Colgan Air flight, praised the changes.
"It's a huge relief to finally have the most important part of the airline safety improvement rules that we've been fighting for, and today's the day," she said.
Jules Pass, a traveler at LaGuardia Airport, said the rules should have been implemented four years ago after the Buffalo crash. But another passenger, Lynn Wood of Yonkers, remained concerned.
"If the pilots are qualified, I think the sleep deprivation is worse," she said.
Sen. Charles Schumer, who worked with the Buffalo families in pushing for the new rules, said the FAA needs to go further, with specific training at every airline about how to maintain the speed of an aircraft -- a rule made all the more urgent by the Asian plane, which approached San Francisco too slowly.
"There is no reason that American passengers should be put at risk by poorly trained pilots in other countries," he said Wednesday.
-- Andrew Siff contributed to this report.