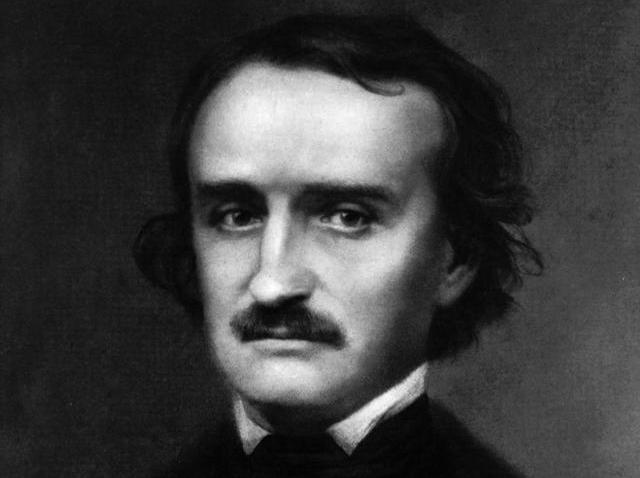 When a teenage Edgar Allan Poe moved to Boston to find work in 1827, he was eager to launch his literary career, re-establish his roots in the city of his birth and distance himself from his foster father in Richmond, Va.
The result was his first book, "Tamerlane and Other Poems," virtually unnoticed when published but now one of the world's rarest and most sought-after texts.
Experts at Christie's auction house say it could sell for a record price for American literature.
"This is known as the black tulip of U.S. literature," said Francis Wahlgren, head of books and manuscripts at Christie's in New York, which expects to get from $500,000 to $700,000 for the book on Friday. To the best of Wahlgren's recollection, the record is $250,000 for a copy of "Tamerlane" sold at auction nearly two decades ago.
No more than 40 or 50 copies of "Tamerlane" were printed, and only 12 remain. Poe's name doesn't even grace the cover of the 40-page book, which is credited to "a Bostonian."
The book being auctioned is stained and frayed and has V-shaped notches on the outer and lower margins.
"It's kind of a beat-up copy," said William Self, the former television executive who's selling it.
Still, "This is a rare opportunity, a once-in-a-lifetime chance," Wahlgren said.
Although Poe is most associated with Baltimore, where he died at age 40 under mysterious circumstances, he spent more time in Richmond, with stints in Boston, Philadelphia and New York.
"By saying the book was written by a Bostonian, he was identifying with his biological mother, Eliza Poe, who was from Boston," Hutchisson said. "He had no reason to hide from Allan."
The book is a collection of poems, but the 403-line "Tamerlane" is the highlight.
The poem, about an Eastern ruler on his death bed who, despite a lifetime of military conquests, expresses regret for losing the love of his life, embodies many themes that run throughout Poe's literary career, including death and the loss of love.
"Tamerlane and Other Poems" is included in the 300-book collection being sold by Self, the former president of Twentieth Century Fox Television, who lives in Los Angeles. Christie's also is selling Self's rarities from Mark Twain, Jane Austen, Charles Dickens and others. But "Tamerlane" is the centerpiece of the collection.
"It's a wonderful book," Self said, admitting that he's never read the original, just a facsimile. "If you're going to collect Poe, the ultimate goal is 'Tamerlane.'"
Self said he's selling now because he's 88 and his partner in collecting, his wife, Peggy, died three years ago. He said he doesn't want to burden his children with caring for the collection.
"These books have given me so much pleasure, now it's time for them to give someone else pleasure," he said.
On Friday Christie's will also be auctioning off a letter by George Washington (estimate 1.5-2.5 million), Cormac McCarthy's original typewriter (estimate $15,000 - 20,000), and original notes for Vladimir Nabokov's "Laura," his 1977 unfinished novel (estimate $400,000 - 600,000).
Copyright AP - Associated Press