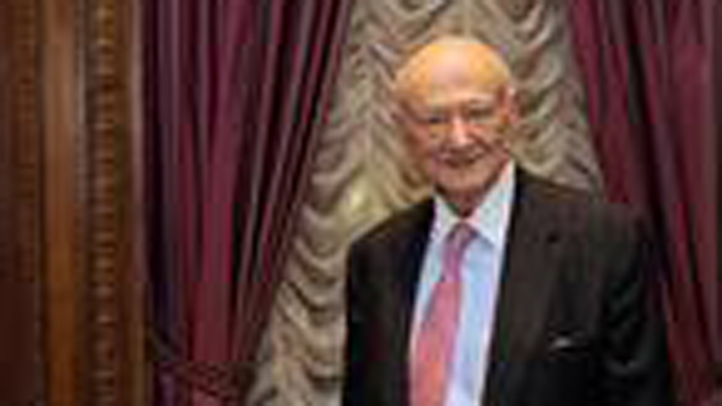 Former Mayor Ed Koch, who endorsed a Republican congressional candidate in New York as a way to "send a message" to President Obama on his policies toward Israel, now says he supports the president.
Koch told NBC New York that he is "back on the Obama Express Bus for re-election" after hearing his speech last week to the U.N.
"He has convinced me that he is very supportive of the state of Israel," Koch said. "His speech at the U.N. in support of Israel was extraordinary... I couldn't have made a better one myself."
Obama, in his speech, declared there was no shortcut to peace between Israel and the Palestinians, and forcefully defended his opposition to the Palestinian plan to seek statehood recognition from the U.N. Security Council.
"Any mistrust, any doubts, have disappeared," Koch said. "I'm fully satisfied with the president's actions as they relate to Israel."
Koch, a Democrat, crossed party lines to endorse Republican Bob Turner in the special election earlier this month that was held to fill the seat vacated by disgraced Rep. Anthony Weiner.
Israel became a major policy debate in the election, and Turner beat his Democratic opponent, becoming the first Republican elected in the district.
Koch said he notified the White House of his change of heart, and said Tuesday he is prepared to campaign for Obama.
"I have shoes and will travel to Florida or any place they want to go," Koch said.