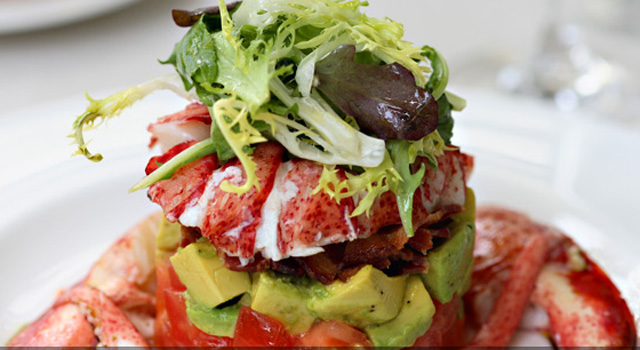 Marea, a posh Italian eatery on Central Park South, was voted New York's top new restaurant by the Zagat Survey released today -- but the recession has taken a bite out of New Yorkers dining habits.
New Yorkers are eating fewer restaurant meals than a year ago, and when they do eat out they're skimping on
appetizers, desserts and alcohol, according to the latest edition of the Zagat guide to the city's restaurants, released Wednesday.

But Zagat Survey co-founder Tim Zagat said the upside of the downturn is that restaurants are trying harder to please.

He said 56 percent of the 38,868 people who completed surveys said they're finding better deals when they eat out and 37 percent said it's become easier to get a table.

"People think they're getting better service," Zagat said.
"They think the restaurants are appreciating them more."

The 2010 Zagat guide to New York City restaurants covers more than 2,000 eateries in all five boroughs and is the first edition to be released since its content became available as an application for various Web-enabled cell phones.

"It's the first time the flagship New York guide has been available in all these different platforms," Zagat said.

Surveyors named Gramercy Tavern, known for its contemporary American cuisine, as the most popular restaurant, and its sibling Union Square Cafe was No. 2. The perennial favorites, run by Danny Meyer, traded rankings from the previous year.

Le Bernardin, chef Eric Ripert's French seafood temple, won the top food ranking.

Diners said the sputtering economy is taking a toll. They reported eating out an average of three times a week, down from about 3.4 times a week during the four prior years.

When they do eat out, 43 percent of people who were surveyed said they are paying more attention to price, 41 percent are eating at less expensive places, 21 percent are skipping appetizers or desserts and 19 percent are cutting back on alcohol.

But despite the economy, the survey shows 157 notable restaurant openings compared with 102 closings.

The top newcomer is Marea, a high-end Italian restaurant on Central Park South that Zagat said is ``fabulous.''

The average cost of a meal in New York was $41.81, slightly more than San Francisco's $39.40 but a bargain compared with Las Vegas' $44.44 or London's $65.63.

Zagat Survey began in 1979 as a guide to New York City restaurants and now rates airlines, restaurants, hotels, nightlife, shopping and other entertainment categories in more than 100 countries.
Copyright AP - Associated Press