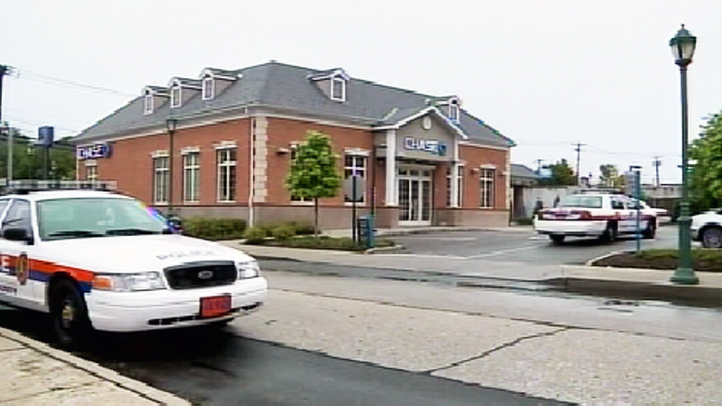 Police are searching for two armed robbers in a bank robbery on Long Island Monday night.
Two armed men walked into the Chase bank branch on Main Street in East Rockaway, moments after the last customer left for the night, according to police.
One of the men was dressed as a FedEx employee, and the other was dressed as a Chase bank employee. The two accosted three bank workers, tied their hands and forced them to the vault filled with cash.
"One subject took the personal banker into his office and kept him there at gunpoint," said Kenneth Lack of the Nassau County Police Department. "The other subject brought the other two employees to the vault where they had the bank manager open the safe."
The suspects made off with an undetermined amount of cash.
None of the employees were hurt.
Get the latest from NBC 4 New York anytime, anywhere. Follow us on Twitter, Facebook and Google+. Get our apps here and sign up for email newsletters here. Get breaking news delivered right to your phone -- just text NYBREAKING to 639710. For more info, text HELP. To end, text STOP. Message and data rates may apply.