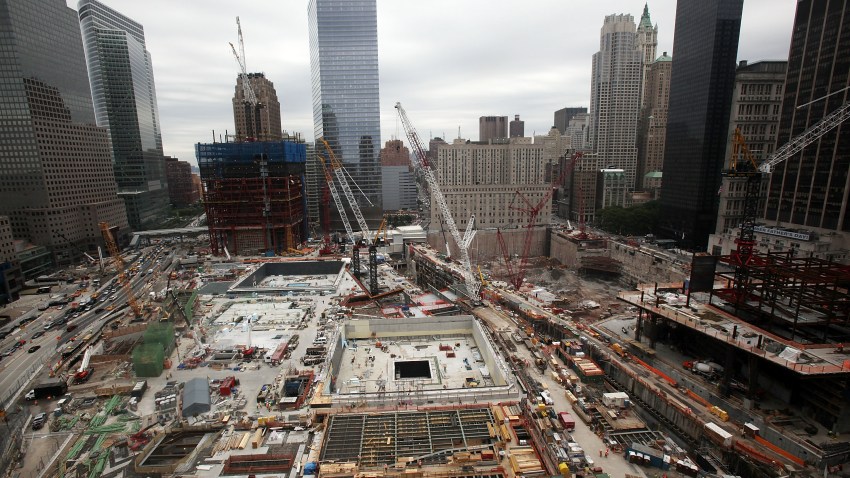 The development of One World Trade Center just showed signs of life.

The Port Authority of New York and New Jersey announced the selection of the Durst organization Wednesday as the developer that will take on the monumental task of rebuilding the 1,176-foot Freedom Tower at the World Trade Center site -- a project that seemed to have been interminably stalled by negotiations and is slated for completion in 2013.

"We are very proud to have been selected by the Port Authority to work with them on the development of One World Trade Center," Jonathan Durst, President of the Durst Organization told NBCNewYork.

The Durst Organization is best known for the Bank of America tower, a 2.1 million square foot tower that dominates the Bryant Park skyline.

The selection came after an intense competitive six-month process involving some of New York City's and the nation's most prominent private sector real estate companies, like developing powerhouse Related Companies.

Stephen M. Ross, Chairman and CEO of Related Companies told NBCNewYork, "While we are disappointed and thought we offered a great vision for this iconic destination development and Lower Manhattan. We wish the Port Authority and their new partner well."

Port Authority staff and Durst will work over the next 30 days to finalize an agreement subject that would be subject to the approval of the Board of Commissioners.

In a statement, Port Authority Chairman Chris Ward said, "The Port Authority chose to advance negotiations with Durst because its proposal best aligned with the agency's interests in the long-term success of the office tower and because of the firm's prior success in developing premier,'green'office buildings."
The proposal Durst presented includes a minimum investment of $100 million.
"This confirms a clear and growing market interest in One World Trade Center and adds further momentum to the development of the overall site," said Ward.
The contract will net Durst a membership interest in One World Trade Center LLC. Durst will also take on primary construction and responsibility for tenant fit-out, leasing and property management. This will let the company receive a financial return tied to its equity interest and performance of the building.
"The building is a symbol of New York's resilience and strength and we have tremendous confidence in its future success. The World Trade Center site is, perhaps, the most complex building project ever undertaken and the Port Authority's progress on the construction of One World Trade Center is to be congratulated."