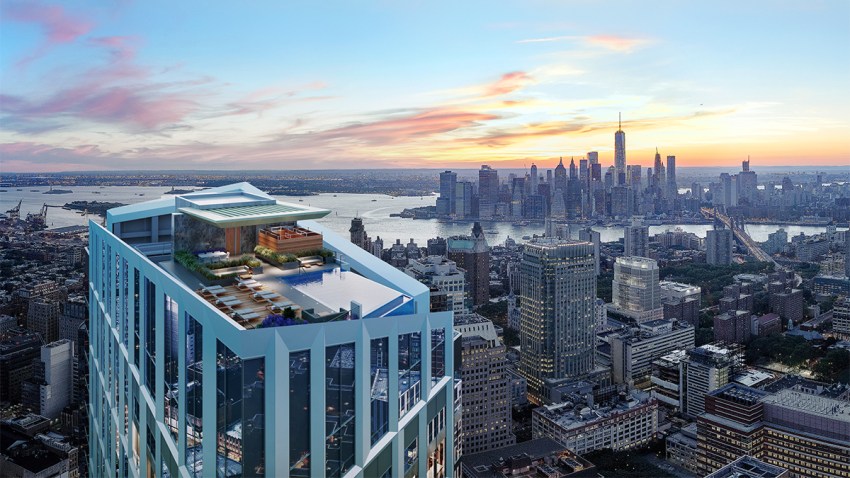 What to Know
A new luxury condo building in Brooklyn will offer breathtaking views of Manhattan from its pool — the highest rooftop pool in the city
The New York Post reports that the 68-story Brooklyn Point tower will feature this one-of-a-kind amenity, according to its builder
Extell Development is responsible for some of New York City's most expensive residential structures
A new luxury condo building in Brooklyn will offer breathtaking views of Manhattan from its pool — the highest rooftop pool, not only in the city, but the western hemisphere.
The 68-story Brooklyn Point tower will feature this one-of-a-kind amenity, according to its builder, Extell Development, the New York Post reports.
The Brooklyn Point development is located at 138 Willoughby St., which will form part of the larger City Point commercial and residential complex project in downtown Brooklyn.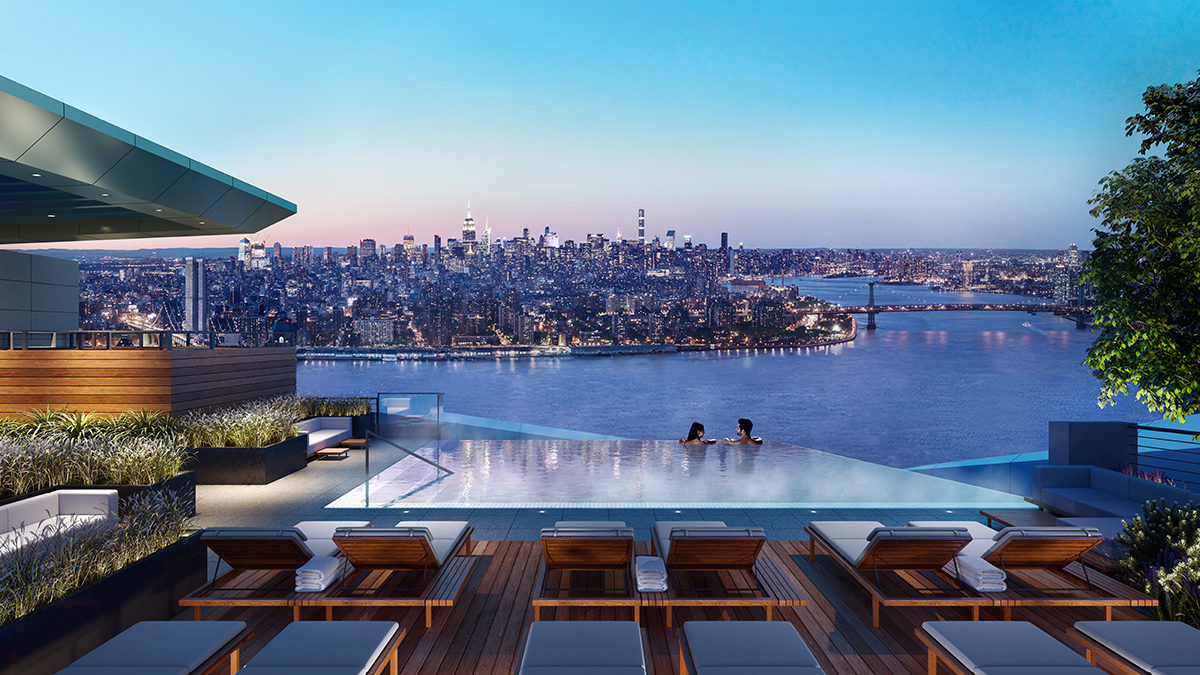 The 27-foot-long saltwater infinity pool will feature mosaic glass tiles and will be surrounded by lounge chairs, the Post reports. It will be open from spring through the fall and will have a deck filled with flowers, shrubs and trees.
The pool area will also include outdoor showers, changing rooms and space for outdoor dining. It will feature a stargazing observatory and the area will host open-air movie screenings.
Extell Development is responsible for some of New York City's most expensive residential structures, including the building that houses the city's most expensive condo worth $100 million at One57 in Manhattan.
Brooklyn Point, a 458-unit building, is set to be completed in early 2021 and will also cater to the upper echelon, with building amenities like a fire pit, yoga studios and wine rooms. Prices start at about $840,000 and reach $4 million for studio to three-bedroom units.