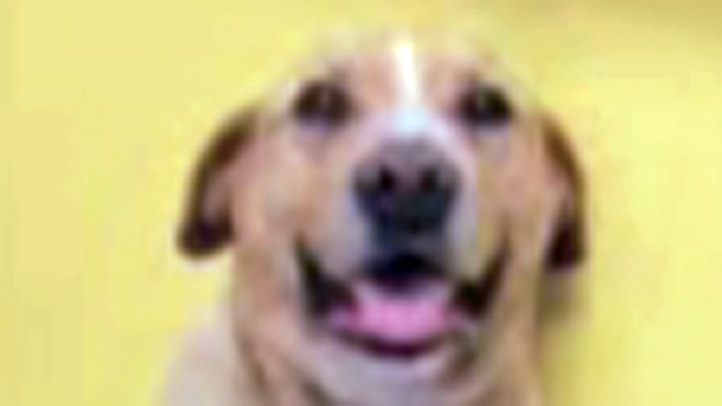 A Long Island pup needs your help in finding his way home.

The yellow lab and pit bull mix boarded an LIRR train in Wyandanch earlier this week. Train operators found him stowed away at the Farmingdale Railroad Station.
The dog was taken to Long Island Veterinary Specialists in Plainview last night to be examined.

He's fine, happy and well fed. Police think the dog got scared during the severe weather Tuesday night and bolted towards the open door.

Pat Rosen of Long Island Veterinary Specialists says the 85-pound pooch is a "lovey" who leans in for cuddling and kisses. The mysterious mutt was taken Thursday to the Town of Babylon shelter.
If this sounds like your dog or a dog you know, contact Rosen at LIVS: (516) 501-1700 ext. 243.
Copyright AP - Associated Press