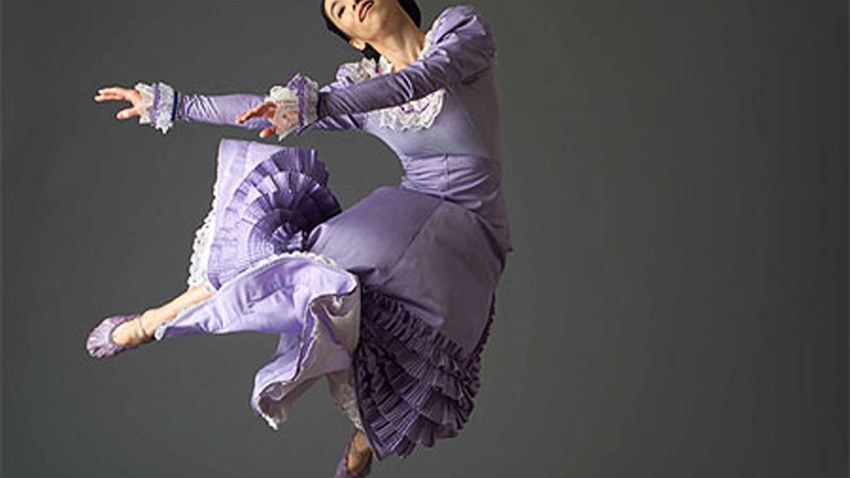 If ever you wanted to dance for the Martha Graham Dance Company, now's your chance.

The company is launching a global competition asking anyone who's cyber-savvy to transform the late choreographer's masterpiece, "Clytemnestra,'' into a brief online video.

The challenge: picking a character from the story and creating a four-minute scene linked to today's life.

The winning footage in "The Clytemnestra ReMash Challenge'' will premiere during the company's New York season in May. The multi-media contest, which opens online on Feb. 1 with a March 31 deadline, is an effort to reach new audiences, says Janet Eilber, the company's artistic director.

"It has the potential to create remarkable hybrid art that connects the ancient and recent past to what is happening today,'' she said.

Five videos are posted on a special Web site, depicting five characters from the original work. Participants are told "to create a modern twist on those ancient characters through current pop culture, news, personalities or events.'' The possibilities are endless: manipulating images or graphics, changing the music, recasting a character -- or actually dancing oneself, or even just moving.

The current revival of Graham's 1958 masterpiece has won rave reviews during the company's recent performances in Athens and Washington.

Even today's news would be hard-pressed to match the twisted story of "Clytemnestra,'' a meditation on insanity, vengeance and the murder of a mother based on an ancient Greek tale by Aeschylus.

In that tale, Clytemnestra was the wife of Agamemnon, a king who sacrificed his own daughter before going off to fight the Trojan War. Upon his return, a vengeful Clytemnestra kills him and his concubine and is in turn killed by her son.

Graham, who died in 1991, started the company that gave its first performance in 1926. With a bold new language of movement expressing the searing emotions of human experience, she put American modern dance on the world map. Her largest-scale work was "Clytemnestra,'' with music by the Egyptian-born composer Halim El-Dabh.

A panel of experts in dance and media will select the winning video clip, which comes with $500 and the world premiere; second and third prizes are awarded $250 each and will also be showcased.
Copyright AP - Associated Press