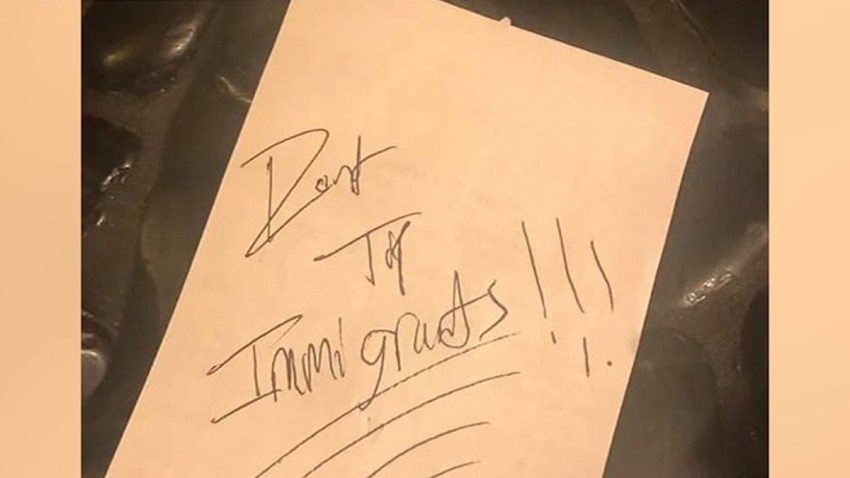 What to Know
Santiago Orosco, owner of "Under the Moon Cafe," posted on social media that a couple of customers left the message on a receipt
Orosco believes the couple heard employees speaking Spanish, which he says apparently prompted them to leave the note
He says the customers allegedly responsible for the note are no longer welcomed at his restaurant
A business owner in New Jersey is firing back at a pair of customers he says left an anti-immigration message on a receipt.
Santiago Orosco, owner of "Under the Moon Cafe" in Bordentown, posted on social media that a couple of customers left the message "Don't Tip Immigrants" on a receipt, according to sister station Telemundo 47.
Orosco believes the couple heard employees speaking Spanish, which he says apparently prompted them to leave the note.

It wasn't clear if they left any gratuity, despite the offensive message.
Orosco says his business has no room for hate, racism, bigotry, homophobia or discrimination of any kind. He also says the customers allegedly responsible for the note are no longer welcomed at his restaurant, according to Telemundo 47.