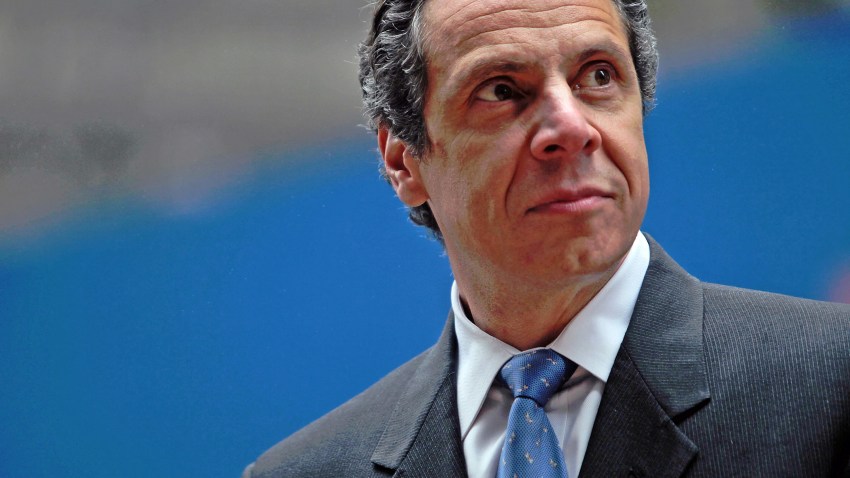 No one can say that democratic gubernatorial hopeful Andrew Cuomo is sleeping on his current job.
The New York State Attorney General's Office filled lawsuits against the owners and managers of housing complexes in Brooklyn, Glenville and Schenectady County on Wednesday -- accusing the landlords of racist and unfair business practices.
The Attorney General's office filed the lawsuits in federal district courts in Brooklyn and Albany against 1648-50 Ocean Parkway in Brooklyn and Shady Lane Apartments at 133 Saratoga Road in Glenville after an undercover investigation.
The owners of the buildings in Brooklyn and Glenville are accused of denying black applicants access to view and/or rent apartments on their property. While the Schenectady management company not only faces discrimination charges but is also accused of refusing to rent to families with children.
"Our investigation found that housing discrimination continues to this day and landlords who continue to ignore the law will be prosecuted to the fullest extent of the law," said the Attorney General in a statement.
The lawsuit alleges that landlords violated the federal Fair Housing Act and New York State housing and civil rights laws. These laws make it illegal to refuse to sell, rent, lease or otherwise deny or withhold housing because of race, familial status and other protected classes.

Cuomo's office seeks to stop these landlords from engaging in discriminatory practices that deny black applicants or families with children the opportunity to rent apartments on the basis of their race, color or familial status, and to obtain a court order requiring these companies to implement policies and procedures to prevent such unlawful action in the future.
Assmeblyman Karim Camara told NBCNewYork, "Many of the constituents I represent and many African-Americans in general are not surprised and are actually familiar with this practice. What they find refreshing is that someone is finally doing something about it."
The lawsuit is the result of a statewide investigation into equal access to housing. The Attorney General's office conducted undercover tests in which it had white testers and black testers visit apartment complexes in New York and inquired about available apartments.
The tests were recorded, revealing that black testers were discriminated against at apartment buildings in Brooklyn owned by Golden Touch Management, Inc. and Eilat Management Corp.
The investigation revealed that manager's on site told black testers there were no apartments available when in fact they were. They also told black testers that they had to make an appointment and fill out an application before viewing apartments but allowed white testers to view apartments immediately.
Some were even told that there were pending applications for the apartments which would prevent their application from being considered, while not telling white testers who inquired on the same day of any pending applications.
At Shady Lane Apartments in Glenville, New York owned by Socha Management, Inc., the landlord's agent told both white and black testers who said they had children that they do not want young kids in their buildings. The agent also asked some testers if they ever planned to have children.
Assemblyman Hakeem Jeffries released a statement noting, "It is shameful that some landlords continue to deny housing to African-American families simply on the basis of race. I commend Attorney General Cuomo for his efforts to root out discrimination in New York State and provide everyone in our community with equal protection under the law."
Cuomo is seeking an injunction barring the discriminatory behavior and is seeking civil penalties against all parties.
The Attorney General's office has currently reached an agreement with another Brooklyn landlord, 1750 Associates LLC and Eilat Management, for discriminating against black applicants in renting apartments in their buildings.
Under the agreement the companies must comply with fair housing laws. The must also ensure that rental agents participate in anti-discrimination training and aid in the implementation of new rental procedures. The companies are also ordered to pay $40,000 in damages.
The Attorney General's office urges consumers who believe they are being discriminated against by landlords or providers of housing-related services to contact the Attorney General's Office at 1-800-771-7755 or visit the Attorney General's Web site www.ag.ny.gov. On the website there are explanations of the various fair housing laws, information about available resources and allows residents to file a complaint is they believe they are a victim.
"We all share the basic need for housing, and the law protects our equal access to it," said Attorney General Andrew Cuomo.