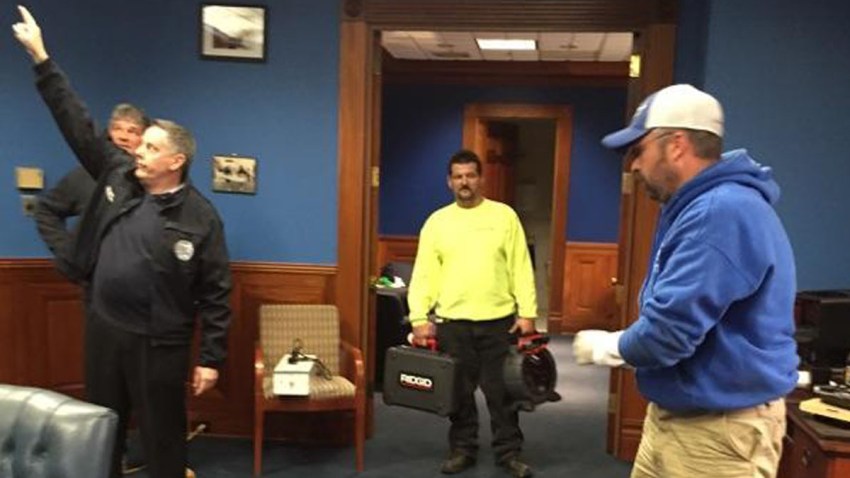 The mayor of Bridgeport, Connecticut, had to leave his office this week after squirrels got into it and died, the mayor's spokesperson confirmed.
The bodies of two squirrels were removed from the second-floor office of Mayor Joseph Ganim on Tuesday. One body was found up in a ceiling panel and the other was discovered behind a set of drawers, the Connecticut Post reports.
It is believed that the squirrels gained entrance to the office through a hole in the side of the building.
The dead squirrels, and the resulting flies, forced the mayor to work out of a conference room until the bodies were removed, according to the Post.
The office was given some time to air out before Ganim got settled back in.
Everything was back to normal Wednesday, his spokesperson said.