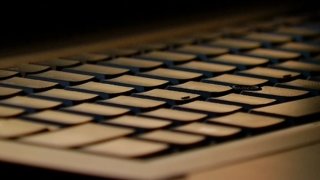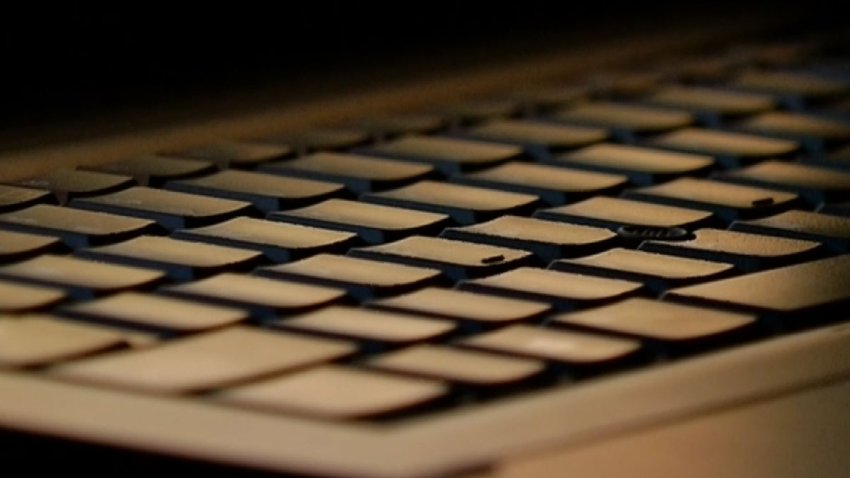 An NYPD officer has been accused of possessing sexual videos and photos of minors, whom he allegedly targeted on Twitter, federal prosecutors said.
Officer Carmine Simpson was arrested at his Long Island home Thursday morning, the officials said. He allegedly claimed to be 17 and communicated with dozens of children online, obtaining the illicit media in the process, while also encouraging some of the underage victims to potentially harm themselves in a serious manner.
In the detention memo from the Eastern District of New York, Simpson allegedly used social media apps Twitter, Snapchat, TikTok and Discord to talk with at least 46 victims, who were between the ages of 13 and 17, between April and December of last year. During the conversations, the 26-year-old officer, who used a filter on his photos to appear younger, would persuade the children to produce the sexually explicit photos and videos and send them to him. The court papers also claim allege that Simpson encouraged dangerous behavior for the youths, such as cutting themselves with a knife, choking themselves with belts and hitting themselves.
In Simpson's criminal complaint, an FBI agent wrote that authorities were alerted in December to Simpson's alleged conduct by National Center for Missing and Exploited Children after it become aware of a Twitter account with names like "LifeOfChris69" that was being used to target minors.
In an example detailed in the complaint, Simpson is accused of messaging a person who appeared to be a 13-year-old girl for several weeks in September, asking her to engage in simulated sex through the FaceTime app and compelling her to send him a short video of herself engaged in a sexual activity.
In another example, Simpson chatted for several months with a person who appeared to be a 15 years old, encouraging her to send him selfie photos after writing explicit words on her body. One of the things Simpson told her to write, according to the criminal complaint, was a phrase starting with his first name, Carmine.
"Instead of protecting the community as a sworn police officer, the defendant has preyed upon and sexually exploited the most vulnerable members," said Acting U.S. Attorney Seth DuCharme.
In addition to receiving scores of sexually explicit material from multiple victims, including 18 images and 33 videos from children, Simpson also expressed a desire for violence. The police officer, who possesses at least one firearm, told one minor he wanted to "hold a gun to a girls head" and threaten to kill her during oral sex. On Dec. 31, he told another victim that "All I'm thinking about is just hurting and abusing you all night just to kill you after," court documents read. He told other victims he was into "knife play," expressing a desire to "carve words" in bodies.
FBI Assistant Director-in-Charge William Sweeney said that parents should take steps to protect their children online, alleging Simpson was able to "manipulate" his underage victims exclusively though different social media.
"I'd ask parents and guardians to take some time to talk with your children about their online activities," Sweeney said. "You are the first line of defense in protecting our youth from predators. A moment of your time can save a lifetime of trauma."
A judge ordered Simpson jailed without bail pending trial, saying he was more of a danger to the community than typical child pornography defendants due to his violent tendencies described by prosecutors.
"One of the major concerns I have is that this is not a one-off incident here," said U.S. Magistrate Judge A. Kathleen Tomlinson. "This series of events went on for months and months. There's a pattern that clearly was established here."
Because police officers are seen as targets for violence behind bars, Simpson is being held in protective custody at the Metropolitan Detention Center in Brooklyn, the same federal lockup where Jeffrey Epstein's longtime associate Ghislaine Maxwell is awaiting trial.
The NYPD suspended Simpson without pay. The son of a retired officer, he joined the police department in October 2018 and was assigned to a precinct in eastern Brooklyn. Sergeant Edward Riley, a police spokesperson said the allegations against Simpson are "reprehensible" and that the department "has zero tolerance for any officer who would endanger children or betray his oath in such a manner."
Simpson did not enter a plea Thursday, but an initial court appearance conducted by video, his lawyer Todd Greenberg said he and his client understood the "seriousness of the allegations" and that Simpson would plead not guilty at a later date.
If convicted, Simpson faces a minimum of 15 years in prison.
Copyright NBC New York