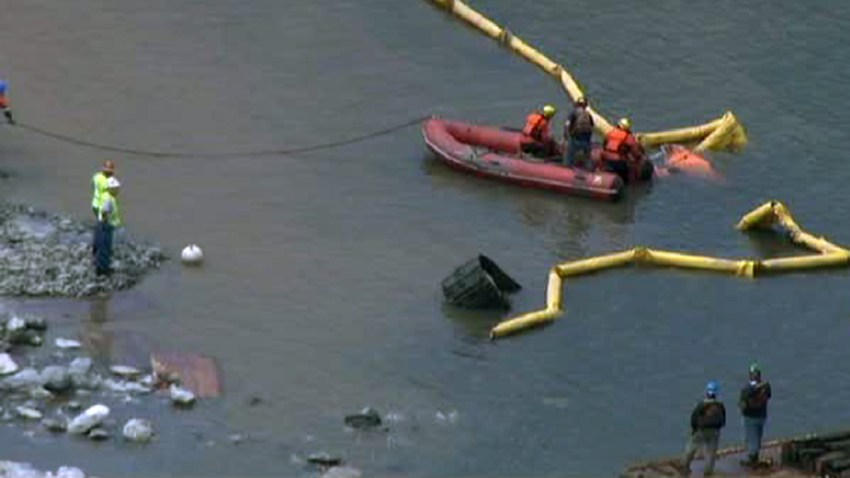 Several tow trucks are trying to pull an excavator out of New Jersey's Newark Bay
after a witness told News 12
it tipped over with an operator inside.
Chopper 4 showed authorities in a tugboat trying to secure the submerged crane after the 9 a.m. accident Thursday near Delancey Street.
A witness told News 12 the operator of the machine was caught inside when it went into the water. He says the excavator was on top of a stone wall when it began to slip and the operator put it into reverse.
Several people tried to get to the trapped operator without success. It's not clear what happened to the operator.
Authorities haven't released the name of the operator.
Copyright AP - Associated Press