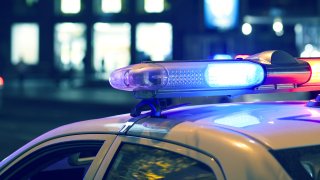 A construction worker who fell several stories from the sixth floor of a Queens building died from his injuries, officials confirmed Saturday.
The construction worker was working on the top floor of the Long Island City building alongside another worker when he fell down to the second floor, a spokesperson for the NYC Department of Buildings confirmed.
DOB has ordered a full stop work order at the building undergoing permitted alterations.
The FDNY said the man was rushed to Mount Sinai Queens in serious life-threatening condition but died from his injuries.
"Safety must be the top priority on every construction site across our city. We are committed to conducting a thorough investigation to find out how this tragic fall occurred, and if we find that safety rules were ignored, we will hold those responsible to account," a DOB spokesperson said.
Officials did not release any further details about how the man fell. The DOB investigation is ongoing.
Copyright NBC New York