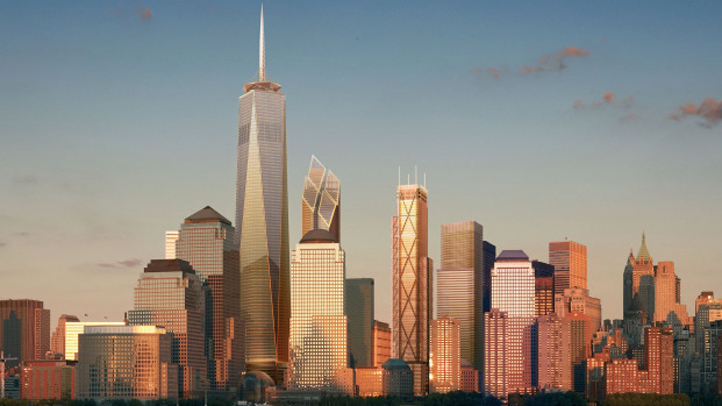 Publishing empire Condé Nast has reached a deal to move its headquarters to "1 World Trade Center" -- a boon for the Port Authority of New York and New Jersey, which has endured lengthy criticized over delays and the rebuilding of the complex.

It's estimated the deal is worth $2 billion over 25 years. The New York Times first reported the agreement. The lease still must go before the Port Authority board May 26 for final approval.

The deal is good news for the World Trade Center: Although set to be completed in 2013, up until now the World Trade Center has struggled to secure tenants. Prior to Condé Nast's negotiations, the only confirmed tenants were a few government agencies and a Chinese real estate firm, the Times reported in May.

Condé Nast is expected to begin moving its thousands of employees into the building in 2014. To sweeten the deal, the Port Authority agreed to take on the last four or five years of the publishing giant's current lease in Times Square.

With a big name like Condé Nast on board, officials hope that more companies will express interest in the building.

Condé Nast publishes Vogue, The New Yorker and Vanity Fair, among other household glossies. The Port Authority of New York and New Jersey previously said that even Condé Nast's expression of interest more than a year ago generated a "momentum" in tenant interest.

That surge in interest will now fuel the center's rebuilding and revitalization, a Port Authority official said.

"We built a new reality at the World Trade Center, and this transaction will be the exclamation point on that turnaround," Christopher O. Ward, executive director of the Port Authority, told the Times.

Condé Nast is currently located at 4 Times Square and has 800,000 square feet of office space. The planned move to the World Trade Center would boost the company's quarters to 1 million square feet.

The World Trade Center building, formerly called the Freedom Tower, will reportedly have 2.6 million square feet of space. Upon completion, it will stand 1,776 feet tall, making it the tallest building in New York City.
Copyright AP - Associated Press