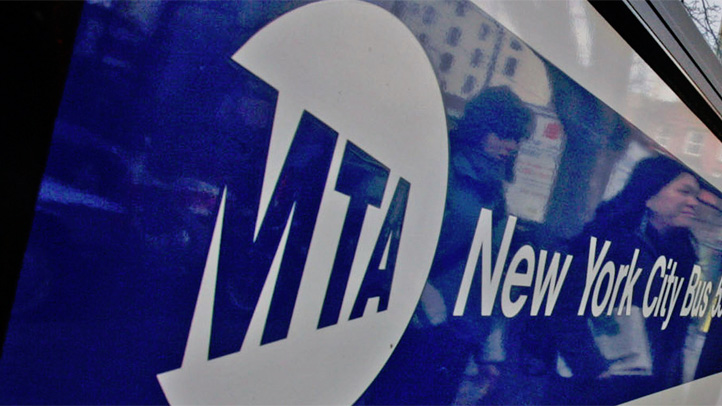 The Metropolitan Transportation Authority is on the right track fiscally after years of crises forced fare and toll increases that will continue to sting urban and suburban bus and subway riders, state Comptroller Thomas DiNapoli says.
DiNapoli, in a study of the MTA's fiscal plan, said Tuesday that the fares and tolls are scheduled to rise at three times the inflation rate. He said the MTA's plan calls for fares and tolls to rise 7 percent next year and another 7 percent in 2015. If approved, the fares and tolls will have risen 35 percent since 2007, DiNapoli said in his role as auditor of state agencies and public authorities.
DiNapoli said the MTA also is facing other fiscal hurdles, among them a legal challenge to the politically divisive payroll tax that's keeping the transit system operating.
"Ridership is rising and the MTA's finances are stabilizing, but there are areas of concern," DiNapoli said, noting the authority has strengthened its finances over two years. "Fare and toll hikes continue to outpace inflation, placing a burden on working men and women across the metropolitan region."
In a statement released Tuesday, MTA Chairman Joseph J. Lhota noted DiNapoli recognizes the cost-cutting and other measures of the authority.
"His report recognizes the significant financial challenges the MTA faces in the near term, the aggressive steps we have taken to meet them, and our ongoing efforts to address longer-term challenges, including identifying funding sources for our 2015-2019 Capital Program," Lhota said.
In September, the MTA indicated it may reduce or even eliminate its discount on pay-per-ride MetroCard fare payment cards. The New York Daily News had reported Lhota told a business forum that he is preparing to release a menu of fare options in October. The MetroCard provides a 7-percent discount for every $10 spent.
DiNapoli's findings include:
— The MTA between now and 2016 will face annual budget gaps of $487 million to $1.4 billion, which will be closed by scheduled fare and toll increases and spending cuts.
— Ridership was 1.64 million last year, the highest level since 1950, and is expected to grow.
— Long Island Rail Road ridership remains less than its peak before the recession of 87.5 million riders in 2008.
— Metro-North ridership increased for two years in a row to 80.4 million riders in 2011. A new high is expected this year, with ridership expected to grow by 4.3 percent.
— Overtime pay and health care costs continue to rise.

Copyright AP - Associated Press