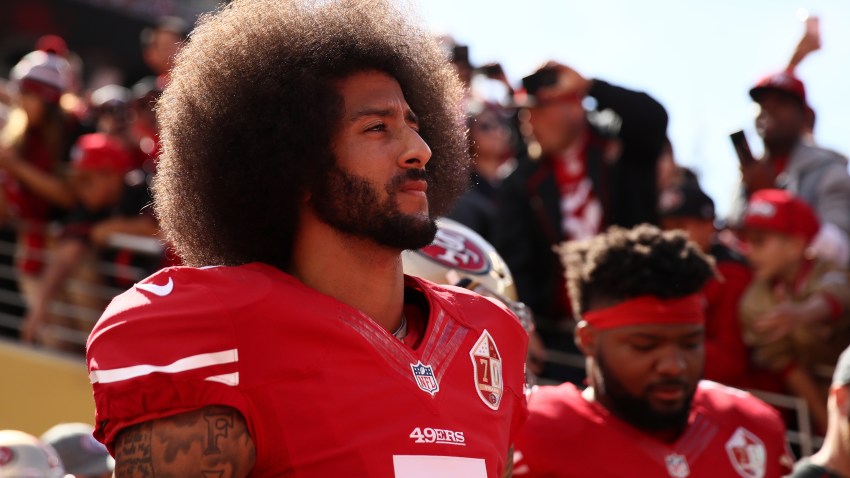 San Francisco 49ers quarterback Colin Kaepernick, who started a national firestorm by refusing to stand during the national anthem at NFL games to protest what he called a "system of oppression" against black Americans -- and fueled that firestorm when news broke he declined to vote in the presidential election -- is making some moves in the real estate market.
The 6'4" 2011 second-round pick inked a contract on a $3.21 million condo in TriBeCa, according to property records obtained by The Los Angeles Times. Kaepernick likely wasn't making any rash moves following his benching in an abysmal Week 13 performance against the Bears: the website reports he closed on the purchase in July. His sister is listed as the trustee.
According to the Times, the 1,733-square-foot unit in One York tower has oversized windows, vaulted ceilings and wide-plank wood flooring.
Though the purchase preceded his benching last week, Kaepernick did restructure his contract in October to allow him to become a free agent next season. Head coach Chip Kelly has said Kaepernick will get another chance to start this week -- against the Jets. Maybe he and Gang Green can talk about the New York City housing market, because neither the 49ers (1-11) nor the Jets (3-9) have been doing much in the football realm this season.