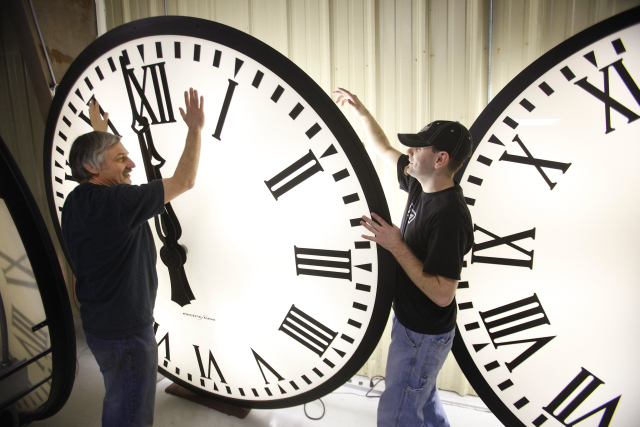 What better time to get an extra hour of sleep than the Sunday after Halloween?
Daylight saving time ends at 2 a.m. tomorrow with clocks jumping back one hour - except in Arizona and Hawaii where it is not observed.
Sure, the end of daylight saving time means winter is coming. But an extra hour of sleep tonight versus a few snow flakes later sounds pretty good right now.
Fire departments around the country traditionally use the clock adjustment to remind people to replace the batteries in their smoke detectors. They recommend the batteries be changed twice a year.
The history of organized daylight saving time dates back to 1905 when English builder William Willet observed many Londoners sleeping through a beautiful summer morning. He campaigned to get the practice into effect until his death in 1915, yet it wasn't until 1916 that German forces actually used the practice. The US starting their daylight saving time practices in 1918, even though it was heavily debated.
The controversy over daylight saving time continues even today. Many farmers and evening entertainment interests, like drive-in movies, have historically opposed the practice, while other industries, especially tourism and sports have been especially supportive due to increased profits. In fact, some reports believe businesses like golf courses add nearly $100 million dollars due to daylight saving time.

Copyright AP - Associated Press