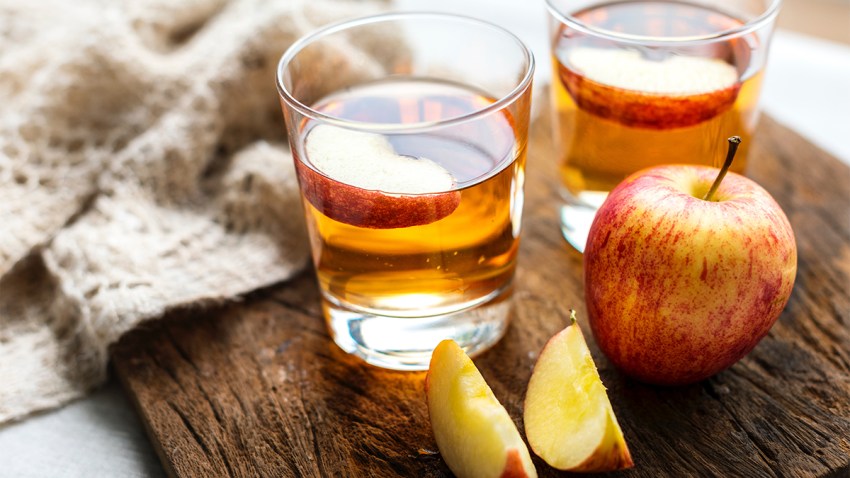 What to Know
Cider fans are in for an autumn treat as a number of festivals dedicated to the drink are scheduled for this weekend in honor of Cider Week
On Saturday, Nov. 10 from 1 to 4 p.m., Ciderfeast NYC 2018 will take place at Biba of Williamsburg
Can't make it to Saturday's event? Bushwick Hard Cider Festival and Market will run Nov. 11 from 11 a.m. to 4 p.m. at Brooklyn Cider House
Cider fans are in for an autumn treat as a number of festivals dedicated to the drink are scheduled for this weekend in honor of Cider Week.
On Saturday, Nov. 10 from 1 to 4 p.m., Ciderfeast NYC 2018 will take place at Biba of Williamsburg and feature live music as well as more than 15 cider brands and craft beer.
Cidermakers from Spain, Germany, France and throughout the United States are scheduled to make an appearance.
Food and craft cheese will also be available.
Ticket price is $45 plus fees.
However, if you aren't free to attend this event, another cider-centric feast is planned for Sunday.
Bushwick Hard Cider Festival and Market will run Nov. 11 from 11 a.m. to 4 p.m. at the Brooklyn Cider House.
This event will close down the 12,000-square-foot Brooklyn Cider House venue and convert it into a market dedicated to hard cider and food.
Those interested in attending must RSVP to this free event that also features live music.
Visitors will be able to enjoy hard cider tasting of more than 60 craft hard ciders from more than 20 cideries.
Snacks from local food vendors will also be available for purchase.
Those attending either event must be at least 21 years old.
While these are the two festivals taking place over the weekend, numerous events, including tastings, will be held throughout the city in celebration of Cider Week.
Cider Week started in 2010 and was launched as a way "to cultivate an appreciation for New York's orchard-based cider by showcasing its diversity, food-friendliness, and excellent quality," according to its website.