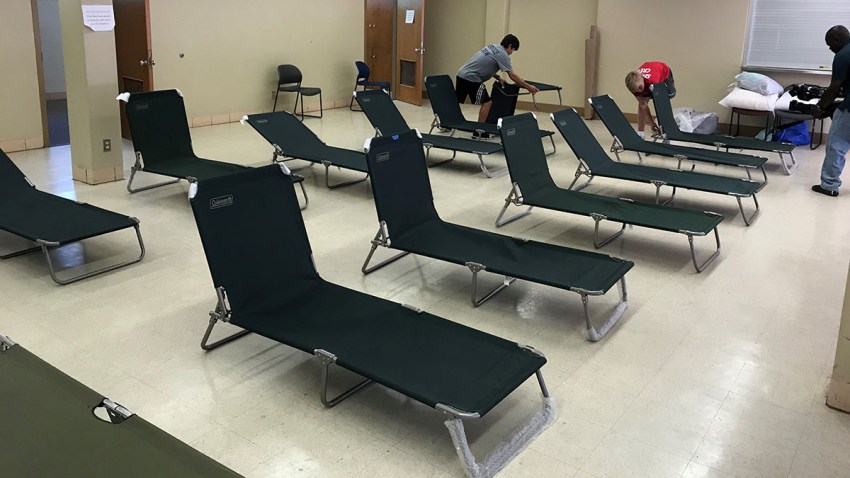 City officials have ordered 22 New York churches to stop providing beds to homeless people.

Twenty-two churches have stopped providing shelter to homeless New Yorkers -- on city orders.

With temperatures below freezing on Saturday, the churches had to follow a city rule requiring faith-based shelters to be open at least five days a week -- or not at all.

Arnold Cohen, president of the Partnership for the Homeless, a nonprofit that serves as a link between city officials and shelters, delivered the news to the churches several weeks ago that that they no longer qualify.

As a result, hundreds of people now won't have a place to sleep, he said.

The city's emergency shelter network contract requires sites to operate at least five nights a week. The 22 churches have limited resources, since they operate their homeless beds using mostly volunteers.

On Saturday, the city Department of Homeless Services said there is plenty of space at shelters to accept all those who have been sleeping in the churches. The shelters include four new faith-based sites where the number of beds combined with availability amounts to a greater total number of nights for people to stay, said Homeless Services spokeswoman Heather J. Janik.

There are now about 250 beds in churches, mosques and synagogues. They're close to drop-in centers where people receive other services including food, Janik said.

"This city is investing more than ever to make sure people have a place to lay their heads at night," she said, adding that the number of faith-based and other types of shelter beds will increase by 50 percent in the next fiscal year to more than 1,000.

On Saturday, the city was under its Code Blue Cold Weather Emergency Procedure that takes effect when temperatures drop below freezing. About three dozen outreach teams in vans were ready to respond around the clock to reports of homeless people outdoors or in the subways. Police and Department of Parks teams also perform homeless outreach.

Officials ask New Yorkers to call the 311 city hotline when they see homeless people. They may request a callback if they'd like to know what action was taken.
Copyright AP - Associated Press