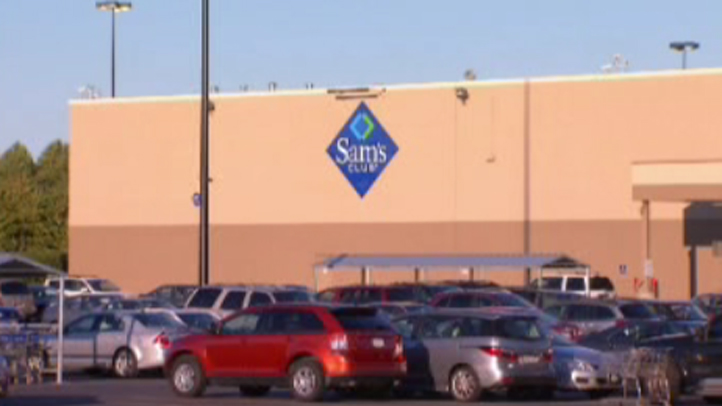 A California firm is recalling chicken Caesar salad kits sold at Sam's Clubs nationwide for possible listeria contamination.
APPA Fine Foods is recalling more than 92,500 pounds of fully-cooked chicken Caesar salad kit products, the U.S. Department of Agriculture's Food Safety and Inspection Service (FSIS) announced Thursday.
The salad kits were shipped nationwide and sold at Sam's Clubs' in-store cafes according to the USDA.
The following products are subject to recall were in 11oz. clear plastic containers and 6.5-lb. boxes labeled, "APPA Fine Foods/Sam's Club Daily Chef CHICKEN CAESAR SALAD KIT" with case codes 141851, 141922, 141951, 141991, 142021, 142201 or 142131 with use by dates of 8/14/14, 8/21/14, 8/27/14, 9/1/14, 9/3/14 or 9/17/14. The kits were produced on July 4, July 11, July 14, July 18, July 21, July 25, Aug. 1 and Aug. 8, 2014.
The USDA's FSIS and the company said there have been no reports of illnesses, but anyone concerned about an illness should contact a healthcare provider.
Listeriosis can cause fever, muscle aches, headache, stiff neck, confusion, loss of balance and convulsions sometimes preceded by diarrhea or other gastrointestinal symptoms. The invasive infection can spread beyond the gastrointestinal tract. In pregnant women, the infection can cause miscarriages, stillbirths, premature delivery or life-threatening infection of the newborn. In addition, serious and sometimes fatal infections in older adults and persons with weakened immune systems.
Listeriosis is treated with antibiotics.
More: California Firm Recalls Chicken Caesar Salad Kits For Possible Listeria Contamination