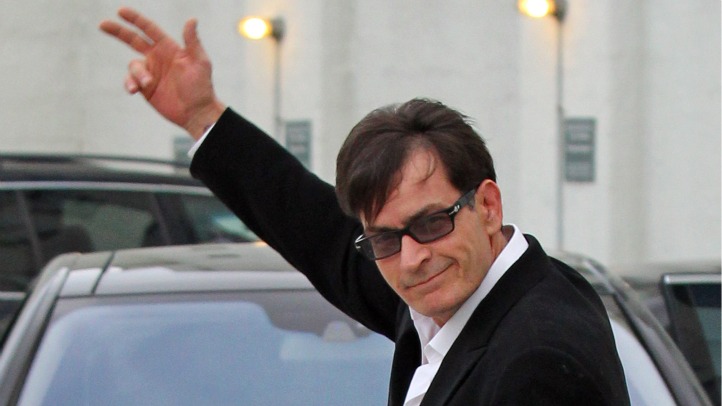 If you've been watching the Charlie Sheen ordeal, you'll be able to see it firsthand in April.
Sheen's "Violent Torpedo of Truth" is coming to Radio City Music Hall.
"Bring it. I dare you to keep up with me," Sheen says in the show description.
If you cannot get enough of his rants about having "tiger blood" and "Adonis DNA," then block out the night of April 8.
"This IS where you will hear the REAL story from the Warlock," Sheen writes in the event description.
Tickets go on sale Thursday. Tickets are $62.10 and $106.
If people have not reached Charlie overload by April, the Oakdale theater will definitely be "winning."
Charlie Sheen, the former "Two and a Half Men" star, first announced his intentions to carry out a road show on March 8 and added five dates to the tour starting with Cleveland on April 5, Columbus on April 6, Radio City on April 8, Wallingford on April 9 and and Agganis Arenain Boston on April 12.
Sheen's shows in Detroit and Chicago sold out quickly.
He was fired last week from "Two and a Half Men" over comments he made about the show's producers and he's filed a $100 million lawsuit for breach of contract.