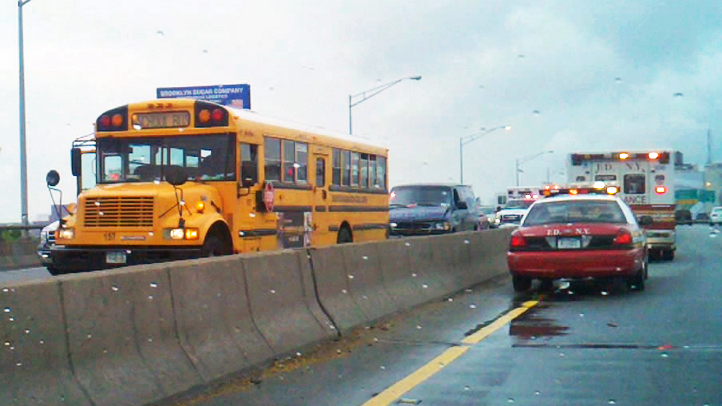 Dozens of people were hurt in a school bus accident on the Bruckner Expressway in the Bronx Wednesday afternoon, fire officials said.
Traffic delays are expected in the area.
The school bus and a van were involved in the accident, which took place around 4:20 p.m. on the Bruckner Expressway northbound at 138th Street.
There are 38 reported injuries, though most appear to be minor.
Police are investigating.
Get the latest from NBC 4 New York anytime, anywhere. Follow us on Twitter, Facebook and Google+. Get our apps here and sign up for email newsletters here. Get breaking news delivered right to your phone -- just text NYBREAKING to 639710. For more info, text HELP. To end, text STOP. Message and data rates may apply.