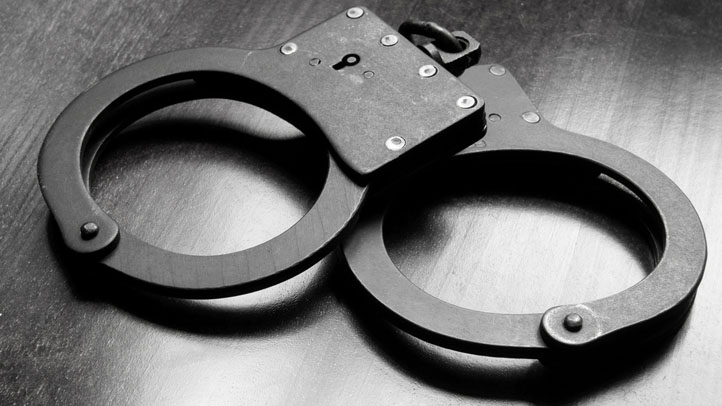 A New York City high school teacher was arrested Tuesday after a student accused him of inappropriately touching her on school grounds — the latest in a rash of criminal cases alleging sexual and other misconduct by public school employees.

Esran Boothe, 49, was arrested after a 16-year-old girl student at the Brooklyn Academy of Science and the Environment filed a complaint with police Friday.

Prosecutors had no comment on Tuesday. The name of an attorney for Boothe was not immediately available.

Boothe was hired as a physical education teacher in 2003 and assigned to the Brooklyn high school where the alleged incident occurred in 2006. He had been put on administration assignment on Friday in response to the accusation.

Schools Chancellor Dennis Walcott vowed Tuesday to rid schools of employees who abuse students.

"We have been crystal clear about the consequences for this kind of behavior," Walcott said in a statement. "A staff member who violates the trust of our students and families does not deserve to work in our schools — period. Anyone who does will be removed and we will do everything in our power to make sure they never work here again."

Last week, a teacher's aide at a Brooklyn elementary school pleaded not guilty to federal charges accusing him of videotaping himself spanking one naked child and fondling another in a classroom. An FBI investigation uncovered the videos on a computer seized from his home, authorities said.

Another aide at a Manhattan school was arrested in early February on sexual abuse and other charges accusing him of taking a boy to a school bathroom and having the child undress in a stall. About a week later, a computer teacher at a Queens grade school was arrested on similar charges alleging he improperly touched two young boys.

The Daily News reported on Tuesday that at least 14 Department of Education employees have been arrested so far this year on a variety of charges, compared with 13 for all of 2011. They include a longtime teacher accused of pushing and twisting the neck of a 6-year-old girl while the teacher was subbing at a Queens school.
Get the latest from NBC 4 New York anytime, anywhere. Follow us on Twitter, Facebook and Google+. Sign up for email newsletters here. Get breaking news delivered right to your phone -- just text NYBREAKING to 639710. For more info, text HELP. To end, text STOP. Message and data rates may apply.

Copyright AP - Associated Press